The chairman of the Indonesian National Air Carrier Association (INACA), Denon Prawiraatmadja, told the National News Agency Antara that Indonesia's aviation sector workers will receive COVID-19 vaccines starting in April 2021 as part of overall plans to rebuild the national economy and tourism.
Speaking at a press conference in Jakarta on Thursday, 18 March 2021, Denon said: "So that all parties can work without fostering additional infections, we received a response from the Ministry confirming that phased inoculations would begin in April. With priority given to those working in the field."
Denon said that vaccinations for the airline industry represent one of three steps underway to help revitalize the aviation sector. Also, is process is the creation of a "white paper" that contains projections on when domestic air passenger levels return to 115 million annually – a level surpassing levels experienced in 2019 and 2018 – comprised of 80% domestic and 20% international passengers.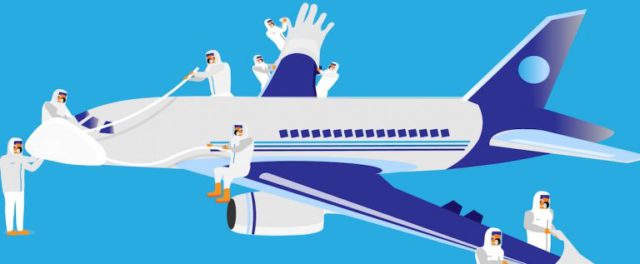 INACA has also proposed a range of stimulus to the Government to assist Indonesian airline operators. These stimuli include tax relief for air operators and reductions on the cost of aviation fuel and airport charges.
The National Bureau of Statistics (BPS) reports that the total number of domestic air passengers in Indonesia in 2020 reached 32.4 million, 57.76% less than in 2019 when 76.79 million domestic passengers boarded a flight in Indonesia.
International passengers in Indonesia in 2020 totaled only 3.7 million – a decline of 80.61% compared to 2019.
Related Articles
RI Airlines Plead for Government Support