The Deputy-Chairman of the Indonesian Hotel and Restaurant Association (PHRI), Emil Arifin, speaking on behalf of restauranteurs, told Trubunnews.com on Friday, 23 July 2021, that owners are now selling business and personal assets to continue to survive during the ongoing pandemic and implementation of a lockdown (PPKM).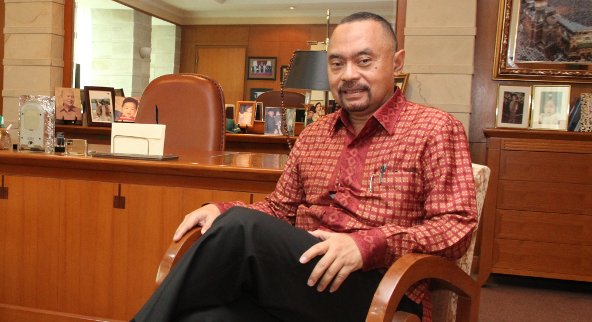 "For one and one-half years, we have only experienced losses. Bank loans? But the banks don't want to lend. Who else are we to ask? So we sell our cars and sell other items," lamented Arifin. The PHRI official said many restaurant operators have resorted to selling their personal assets to permit their money-losing businesses to continue to operate.
Elaborating on the current situation, Arifin said: "For instance, someone has six branches and closes four of those branches. Kitchen equipment is then sold to pay operational costs. Cars are sold. Furniture is sold. Even plates are sold."
Arifin said that restaurants that once employed 20 people now employ only 6.
"We all agreed to eliminate COVID-19, but we've done this by alternatively stepping on the gas and then suddenly applying the brakes. The government has said we must learn to live with COVID, but they keep slamming on the brakes. Step on the brakes five times, step on the gas once – eventually, this is going to kill us," said Arifin.
Emil Arifin said he regretted that the government has failed to involve operators in the restaurant industry in discussions before implementing policies that limit public movements and public gatherings. Adding: "The problem is not about deciding to extend the PPKM but more about some degree of certainty in how policies are applied. Now we are ready to open, but later, we are suddenly told to close. This has now happened 12 times."
PHRI-Indonesia estimates that more than 1,500 restaurants have closed permanently due to the COVID-19 pandemic and rules limiting the free movement of the public.
Emil Arifin revealed that an internal survey done in 2020 had 1,033 restaurants that have permanently closed and 400 that have closed temporarily. The majority of permanent closures have occurred in areas surrounding the national capital (Jabodetabek) with each establishment employing 20 to 30 workers.
Emil called on the government to compensate restaurant businesses via rent relief, tax exemption, and other incentives to have the PHRI members remain in business. Adding: "We also request subsidies for our workers that can be paid directly to them. The biggest financial burden for restaurants are rental payments and staff salaries – these are fixed costs."