Among the many sectors of Bali's tourism economy badly impacted by the COVID-19 pandemic is the transportation operators, much id which is on the verge of bankruptcy.
Like many others transportation operators, I Wayan Sutika, the owner of the intra-regional bus operator Gunung Harta has seen his once-prosperous business dwindle and fade away during the COVID-19 pandemic, a situation that has grown even more acute during the shutdown for PPKM-Darurat 03-30 July 2021.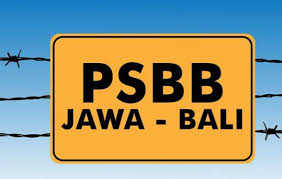 As reported by RadarBali, on Wednesday, 14 July 2021, Sutika complained that his business was "dying slowly" as the result of the COVID-19 pandemic and the Java-Bali lockdown. Earlier, the cancellation of homecoming or "mudik" travel over the Lebaran Holidays, had eliminated what was traditionally the peak season for the bus operator. "Now the business downturn is increasingly felt with the implementation of PPKM-Darurart, what's more with new restrictions on domestic travel between Java and Bali," said Sutika.
The Gunung Harta Bus Operation operated on a 24-hour basis until its operations were curtailed on 14 July to only 06:00 am until 8:00 pm. "This new policy, in truth, added to our burden and was a challenge as a public transportation operator. Because of the pandemic in Bali, there are many transportation operators who have ceased doing business and closed," said Sutika.
Sutika continued, commenting on the use of public health centers – a measure he views as ineffective, said: "If people wait at a health center (Puskesmas) of local health facility they must wait in line too long, delaying the departure of a bus. So the solution for travelers who are not yet vaccinated is to prepare vaccination centers at seaports."
Sutika revealed that from his entire armada of 80 busses once operating between Bali and Java, only 6 buses now leave Bali every day. These 6 busses are operating with passenger loads of only 50% of their normal capacity.
Sutika added: "We are thankful that we have these passengers. Unless there is an important and pressing need, people do not want to travel home on a bus. This is because of the complicated rules."
Although Sutika said he continues to operate his busses, his income has dramatically decreased to the degree that it is insufficient to cover operating expenses.