NusaBali and Tribun-Bali have provided additional information on the availability of Internet Service in Bali over the 24-hours of mandatory silence for on Hari Nyepi Tahun Baru Caka 1943 on Sunday, 14 March 2021.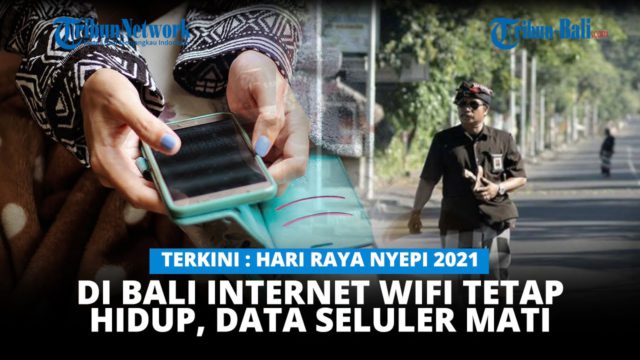 Internet service providers operating on fiber-optic lines will continue to work normally over the sacred holiday, while Internet using cellular data systems will be suspended for the period before sunrise on 14 March until dawn the following day. Television, radio, cable vision, cellular data, and satellite connections will be suspended for 24 hours.
WiFi Should Work On Nyepi – But not From Smart Phones
I Gede Pramana, the head of the Communication, Information, and Statistics Department for the Province of Bali (Kominfos-Bali) – said the suspension of connectivity would be done out of respect for Bali's Hindu majority who are celebrating Nyepi Tahun Caka 1943. Adding: "So, let's be clear so the public understands that WiFi connections will continue, while the government will turn off cellular data systems."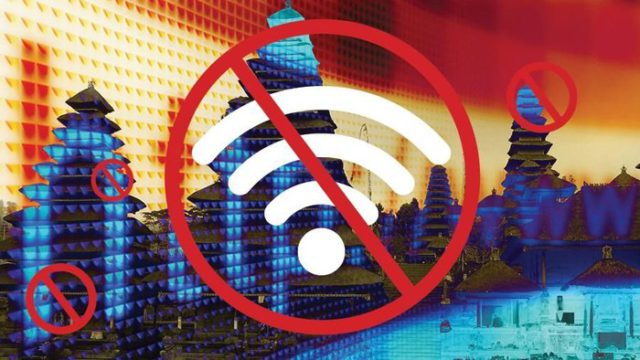 As explained by Pramana, people who use a handphone with cellular data will lose their service for 24-hours from 06:00 am on Sunday, 14 March until 06:00 am the following morning 15 March 2021.
The Provincial Secretary for Bali, Dewa Made Indra, has written to Johni G. Plate, the Minister of Communications and Information Technology, asking his support to halt cellular data and Internet Protocol TV (IPTV) during the Nyepi period.
Prama added that strategic facilities, such as hospitals, will be allowed to maintain their Internet connections. Hospitals will be allowed to access the Internet, cellular data systems, and WiFi. Police, military, and the Disaster Mitigation Agency (BPBD) will also be allowed full access to the Internet system.
During the Nyepi Period, handphone users would not have cellular data service and cannot access the Internet, while telephone and SMS service will continue to be available.
Typical Pre-Nyepi festivities, such as Ogoh-ogoh parades, have been canceled for the second consecutive year to limit the possibility of creating clusters of contagion.