Against increasing media reports that Bali's Provincial Government is planning to reopen to international flights on 01 December 2020, the head of Stakeholder Relations for PT Angkasa Pura, Taufan Yudhistira, affirmed that Bali's Ngurah Rai Airport is already open to foreign flight.
Quoted by Kompas.com, Yudhistira explained on Thursday, 12 November 2020, that Interim Rules from the Indonesian Government now limit Bali's openness to foreign flights via Law No. 26 of the Minister of Justice and Human Rights.
Law Number 26 of 2020 addresses visas and stay permits for foreign visitors during the "new normal" created by the continuing Pandemic. That law limit visits at this time to Bali and the rest of Indonesia to only foreigners undertaking business travel.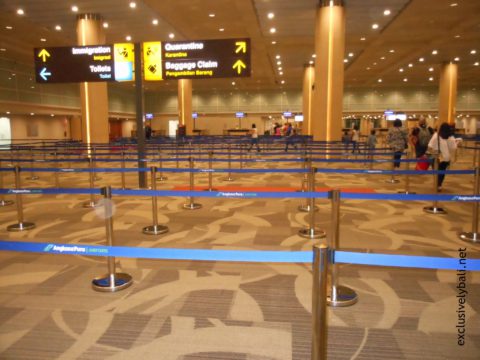 Addressing reports that Bali will reopen to foreign tourists on 01 December 2020, Taufan underlined that any plans to reopen international flights to Indonesia were "still under discussion." He added that no formal decision had been made at this time to reopen Bali to international flights on 01 December.
Taufan's statement was echoed by the Provincial Secretary of Bali, Dewa Made Indra, on Monday, 01 November 2020. Indra said plans to reopen Bali to international tourism remain under review, with various alternatives being reviewed by the Central Government and Bali.
"Those undertaking the review of these alternatives will soon report. They will report their findings to the Governor and the Central Government. At this point, these are simply discussions between mid-level bureaucrats and below," said Indra. All depends, he said, on whether or not Bali is prepared to receive international tourists."
Meanwhile, Bali continues to do all possible to be ready to welcome foreign tourists once again and to ensure that once borders reopen, this act does not precipitate a surge in new infection rates for COVID-19.
Indra concluded, saying: "All depends on careful reviews. The results of these careful studies will be presented to the Governor and the President. At the right time, the government leaders will agree on the road ahead."
Independent of any future decision to reopen Bali to international tourism, traditional main inbound markets for Bali tourism, such as Australia and China, still remain unprepared to allow their nationals free movement internationally.