As reported by Kompas.com, Bali Governor Wayan Koster admits he has been the target of criticism from several Indonesian Ministries in connection with the ongoing local observance of various Bali- Hindu religious ceremonies.
These criticisms of the Balinese were precipitated by the continuing series of religious ceremonies and festivities allegedly held with little or no reference to the ongoing COVID-19 pandemic. Further criticism was fueled by fears that Bali, like the nation of India, will see a busy calendar of religious and cultural festivals automatically translate into an increase in new COVID-19 cases.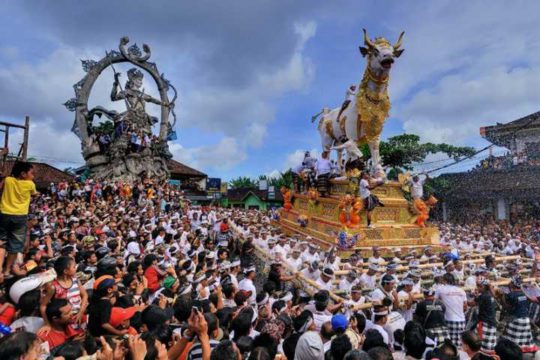 "I have received videos sent by several Ministers in Jakarta showing several traditional ceremonies. I was scolded how closely these events resembled similar ceremonies in India, creating a shared point of concern," said Governor Koster.
Governor Koster emphasized that while his administration is not forbidding or outlawing religious ceremonies on the Island despite the emergence of new variants of COVID-19 from South Africa and the UK. At the same time, he is calling on the public to maintain strict adherence to health protocols. Koster said a proper balance is needed between the outright forbidding of ceremonies and conducting those ceremonies safely and responsibly. He also expressed concern that he has seen several traditional villages in Bali holding ceremonies with little or no reference to the ongoing COVID-19 pandemic.
The Governor told of how recent high travel holiday periods in Bali over the 2020 year-end were followed by record-high reports of new COVID-19 cases, with 540 new cases reported in one 24-hour period. This follows a period of successful control of COVID-19 when the number of new cases was less than 50 per day.
The Governor expressed his concern that it is becoming increasingly difficult to control the fast-changing developments in the COVID pandemic, especially with new variants of the virus appearing around the planet.