A privileged group of only 125 guests will be allowed to attend the long-awaited restart of the PADMA Musical Concert Series at a concert recital by international superstar – violinist Iskandar Widjaja.

An artist who consistently fills performance halls worldwide, the 35-year-old German-born virtuoso is a recording star who has performed as a soloist with, among others, the Sydney Symphony Orchestra, the German Symphony Orchestra, Konzerthausorchester Berlin, the Warsaw Symphony, the Munich Symphony, and the Shanghai Philharmonic Orchestra.
In 2013, Iskandar Widjaja was the highlight performer at the opening of the APEC Summit.
Some of the praise and accolades for Iskandar Widjaja include:
"Widjaja, with his captivatingly handsome stage presence, combines musical linearity and sentiment of the Oriental's with power and muscularity of the westerners in his playing. . . He is able to push the deeply impressed audience into the world of Beethoven and make them rediscover the work through his personal touch. Solemn, vast, brilliant, jubilant. . .he displays the style of a new generation of violinists with his own personal strength." (ARTE – September 2018)
"World-class Violinist" – (Stuttgartner Zeitung)
"Rockstar" – The Jakarta Post
"Iskandar connects worlds. The complexity of his style, his musical imagination with the most varied sonic nuances and facets, as well as his flawless technique and great charisma. – (Shanghai Eastern Broadcasting Company – November 2018)
"Isaac Stern couldn't have wished for a brighter spotlight. If Widjaja has been received as a sort of pop star, then he's succeeded on an even higher level in bringing rich musical values to the marketplace than have, say, Nigel Kennedy and David Garrett. His versions of Bach sound like no others. He weds strong timbral individuality to comprehensive technical command and deep musical insight. Urgently recommended! A young violinist, synthesizing much of value from the past with much of value from the present. Intensely interesting—and riveting." (CD Review by Fanfare Magazine.)
Widjaja has a distinguished musical pedigree with extensive Indonesian links. Born in Berlin to Indonesian parents, he is the grandson of Udin Widjaja, who conducted the National Palace Choir during the Soekarno-era, and the nephew of the internationally-renowned orchestra conductor Noorman Widjaja.
Iskandar Widjaja has released six well-received albums under the following labels: Oehms, Neue Meister/Edel, and Sony Classical.
Refusing to be limited to any specific musical genre, Iskandar's video on YouTube covers the gamut from classical concerts to recitals to ultra-slick videos in which Iskandar displays his artistic versatility as a musician, dancer, and singer.
Concert Program – Limited One Day Performance in Bali
Iskandar Widjaja, accompanied by Bali-based jazz pianist Erik Sondhy, will present a single soiree performance on Wednesday, 05 January 2022. A well-established and internationally renowned classical violinist, Widjaja has elected to present a program dominated by contemporary selections together with personal compositions, variations on famous classical pieces, and two keroncong-inspired songs from Indonesia.
Erik Sondhy – "Mister Fingers"
Of Manadonese and Balinese parents in Bali in 1975, Sondhy earned the nickname "Mister Fingers" – a moniker bestowed on him by fellow musicians for his skill and keyboard acuity. Trained as a jazz pianist in Bandung and Yogyakarta, Sondhy drew inspiration as a young musician from The Beatle's Songbook. Such was his admiration for the "Liverpool Four" that, while still a teenager, he often was heard to proclaim: "The Beatles songs are the soundtrack of my life."
Sondhy's talent first came to public attention in 1987 when, at 12-years-of-age, he performed on a church organ to great acclaim from the congregation.
This talented jazz pianist has shared the stage and supported a list of artists that reads like a "Who's Who" of Indonesian musical greats, including: Ireng Maulana, Mus Mujiono, Indra Lesmana, Cendy Luntungan, Dewa Budjana, Dwiki Dharmawan, Indro Hardjodikoro, Balawan, Barry Likumahuwa, Oele Pattiselanno, Jeffrey Tahalele, Sandy Winarta, Rio Sidik, Monita Tahalea, Sierra Soetedjo, Maruli Tampubolon, Titi Dj, Krisdayanti, Harvey Malaiholo, Andien, Dira Sugandi, Ruth Sahanaya, Dewi Gita, Syaharani, Tompi, Superman Is Dead and Ayu Laksmi.
His musical career has included stints as the keyboard player for Prameswara and D'Mood (1996-1999); Jiwa Band (2000-2002); Svara Band (2002-2005); Rio Sidik Quartet (2008 – now); and the Erik Sondy Project (2009 – now).
In 2016, Erik realized a long-held dream by following in the steps of his musical idols by recording his third musical album by traveling to London to lay down the six tracks of "Erik Sondhy – Volume 1" recorded at the legendary Abbey Road Studio at Number 3 Abbey Road in the City London.
In performing in Bali at the Padma Musical Series, Iskandar Widjaja decided to present a preponderance of contemporary compositions sprinkled in with some selections from his classical repertoire. Accordingly, he was delighted to renew his musical collaboration with Bali-based jazz pianist extraordinaire – Erik Sondy.
Concert Details
Highlights from the concert program (subject to change) planned for 05 January 2022 in Bali:
Yiruma (b. 1978 – )/Widjaja: Improvisations on "River Flows in You"
Johann Sebastian Bach (1685-1750 ): Partita for Violin No. 3, Preludio No. 3 in E major for Violin – Back-Werke-Verzeichnis 1006.
Hendri Rotinsulu (b. 1972 – ): Hampir Malam di Jogja.
Christina Perri (b. 1986 – ): A Thousand Years from "The Twilight Saga."
Iskandar Widjaja (1986 – ): Spirited Away.
Iskandar Widjaja (1986 – ): Liberdanza.
Iwan Abdurrachman (1947 – ): Melati dari Jayagiri.
Calum Scott (1988 – ), Corey Sanders, and Jon Maguire: You are the Reason.
Ed Sheeran (1991 – ): Perfect
Henry Mancini (1924 – 1994) and Johnny Mercer (1909-1976): Moon River.
Iskandar Widjaja (1986 – ): Love on the Moon.
Ludwig van Beethoven (1770-1827) and Iskandar Widjaja (1986 – ): "Ode to Joy" after Symphony No. 9 in D Minor.
Johann Sebastian Bach (1685-1750) and Iskandar Widjaja (1986 – ): "Arioso" after Piano concerto in F minor, 2. Largo
Stephane Grapelli (1908 -1997), Jean-Efflam Bazouvet, and Laurent Korcia: "Les Valseuses."
Because of the strict Provincial CHSE protocols, physically-distanced seating will be limited to only 125 listeners.
Tickets for the Wednesday, 05 January 2022 Concert will be available on a first-come-first-served basis at a special price of Rp. 450,000 net per person when tickets are purchased before 24 December 2021 and, assuming tickets are still available after that, Rp. 500,000 net.
A specially-priced cash bar will operate from 5:00 pm and during the intermission. Doors to the concert venue will open for a 6:00 pm start.
Please note that late-comers admittance to the concert will only be allowed during breaks between performance numbers or intermission.
For more information and to order tickets WhatApp to +62-(0)811-3821-9512 or Email .
Iskandar Widjaja in Concert
Accompanied by Erik Sondhy
Padma Musical Concerts
Wednesday, 05 January 2022
Registration and Cash Bar Opens at 5:00 pm
The concert Begins at 6:00 pm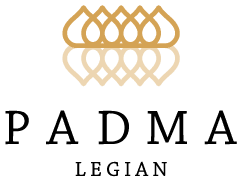 Padma Legian Hotel
Jl. Padma No. 1 Legian – Bali 80361