Reports in the national media and RadarBali.com lend credence to widely-held suspicions of loose enforcement of health and border protocols at the ferry crossing between East Java and West Bali.
Radar Bali reports that by paying Rp. 50,000 per person travelers are allowed to enter Bali by ferry without presenting the required proof of a "negative" rapid test performed within the past 48-hours. The same report says officials assigned to supervise health protocols are charging Rp. 300,000 per commercial travel transport vehicle to avoid presenting rapid test certificates.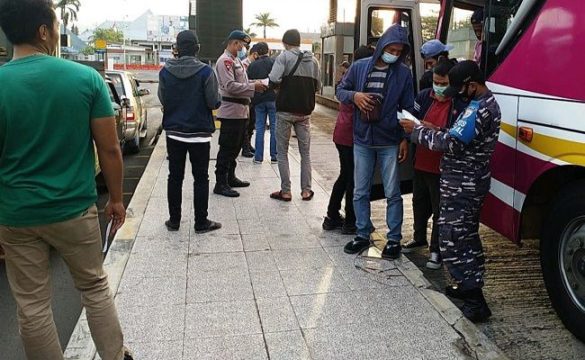 This follows a similar recent report from bus passengers traveling from Central Java who, upon arrival at the ferry crossing of Ketapang in East Java. In that incident, ten bus passengers were temporarily denied permission to board a Bali-bound ferry despite holding the required "negative" rapid test results issued by a government-operated health center (Puskesmas). As reported by RadarBali.com, the 10-passengers were only allowed to continue on their journey after paying Rp. 50,000 each to the port officials.
Adding insult to injury, the passengers holding valid rapid tests certificates were directed to hid on board the bus when they arrived in Bali at the Port of Gilimanuk.
The Chief of the Jembrana Bali Police Precinct, AKPB I Ketut Gede Adibawa, pledged to investigate the reports of misconduct by port officials in his jurisdiction. Speaking on Thursday, 12 August 2021, Adibawa said: "Here we have the Armed Forces (TNI), Police, Port Police (KKP), and the State-Owned Ferry Agency (ASDP). Based on these reports, we will undertake an internal investigation and perhaps call the party making the report."
The top policeman in Jembrana Regency explained that law enforcement is on duty every day at the Port of Gilimanuk. He said he is constantly reminding officers under his command to perform their official duties to the best of their abilities and commit no act that would tarnish the name of the Police.
He assured the public that firm sanctions would be taken against any official receiving corrupt payments as alleged in the national media.