A sold-out crowd, limited in number in deference to COVID-19 restrictions, enjoyed an unequaled evening of musical delight at a "homecoming concert' by Joey Alexander on Saturday, 05 December 2020 held at the Hotel Tugu Bali.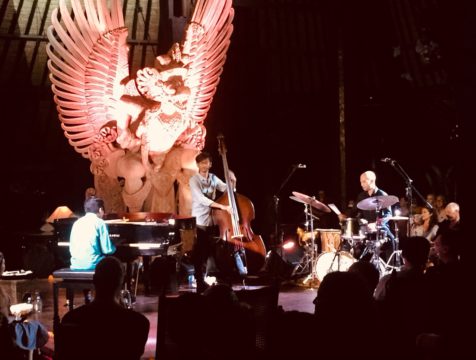 Born in Bali 17 years ago in 2003, and now headquartered in New York City, Joey Alexander has reached unbelievable heights in the few years since his parents uprooted him from the Island of Bali in 2014. Already causing musical waves from far-away Bali, his parents came to the inevitable conclusion that their son needed larger pastures to give full flight to a musical genius – the likes of which surfaces perhaps only once every hundred years or so.
Hyperbole? Hardly. At nine, Joey had already won the Grand Prize at a major Eastern European Mass-Jam Fest, competing against 43 adult musicians from 17 nations. He has also brought audiences and fellow musicians to their feet at countless events that include Lincoln Center in New York and at Jazz Festivals in Montreal, Newport, Copenhagen, Montreux, Detroit, Mackinaw Island, New Orleans, and Jakarta.
Joey Alexander 'Homecoming Concert' (Photos by Robert Rosen)
Consider also that Joey has performed at The US White House, sold-out Carnegie Hall, recorded four top-selling albums, been nominated three times for a Grammy Award, and is the only Indonesian musical artist to ever rank in the Billboard 200.
At age eight, Joey was told by Herbie Hancock that "he believed in him." Happy with the praise from such a jazz great, Joey acknowledged the honor, declaring resolutely "that was the "the day I decided to dedicate my childhood to jazz."
Separately, Jazz trumpeter Wynton Marsalis, the artistic director of Jazz at Lincoln Center, declared nine-year-old Joey as "my hero" in a Facebook posting. A year later, in May 2014, and now in double-digits (10) in terms of years lived, Marsalis invited Joey to perform at the Lincoln Center Jazz Gala.
At the Lincoln Center Gala Event where film legend Bill Crystal introduced Joey, the entire orchestra and crowd stood in standing ovation after a performance that the New York Times declared made Joey an "overnight sensation." Allen Morrison of the jazz-definitive Down Beat Magazine was even more lavish in praising this career-launching performance, saying: "If the word 'genius' still means anything, it applies to this prodigy. He played his own solo variations on 'Round Midnight' with a breathtaking precocity and mastery of several decades of piano style."
A Night of Musical Magic at the Hotel Tugu Bali
On 05 December 2020, those privileged to be among the very select Bali audience of 130 were treated to witnessing the rare musical treat of a young musical star mid-flight on a meteoritic trajectory for parts unplumbed by all who came before.
Joey picked one night out his month-long holiday homecoming in Bali to share his music with the land of his birth. Revealing great skill as a band-leader, Joey enlisted the estimable talents of Indra Gupta on double bass and Gustu Brahmanta on drums – two "local-boys" who shone brightly performing in trio after only two rehearsals. 
Sitting on a stage in the quintessentially Balinese setting of the Hotel Tugu Bali's lobby area beneath a massive 5-meter-high 130-year-old wooden statue of a mythical Garuda bird, Joey's trio performed nine compositions, five of which were from Alexander's growing songbook. An appreciative crowd was both dazzled and mesmerized by a young man sharing his breathtaking skills as a composer, arranger, and jazz pianist that are, by any standard, not only beyond the command of his years but perhaps even beyond the measure of several musical lifetimes. This remarkable young musician more "channels" than "plays" music, managing to move many members of the audience to tears as the witness the miracle occuring on stage.
Before the performance, Ms. Lucienne Anhar, the CEO of Tugu Hotels, issued thanks to Joey, his fellow musicians, and the team that managed to knit together all the bits and pieces of a world-class performance on very short notice. Showing true "Bali Spirit," heroes of the evening included The Padma Resort, who generously loaned a superb grand piano for the performance, Antida Music Productions who provided masterful lighting and world-class sound engineering, and Paul Ropp Studio who dressed Alexander for the occasion.
Auction for the Children of North Lombok
A pre-show segment permitted the Master of Ceremonies for the evening to auction off an autographed copy of a vinyl record of Joey Alexander's latest Album Warna (Verve Records). Also auctioned was a photo of Joey taken by Bali-based internationally acclaimed celebrity photographer Robert Rosen who added the name of Joey Alexander to his already impressive list of subjects that includes Oscar Peterson, Liberace, Paul and Linda McCartney, Grace Jones, David Bowie, Ella Fitzgerald, and Andy Warhol.
Proceeds from the evening's auction were donated to the Tugu & Friends Library for North Lombok – a community aide project that has established a library for children affected by the devastating earthquake of 2018.
Presidents on the Line
Comic relief arrived only moments before the musical program commenced when the Master of Ceremonies held his handphone aloft while admonishing the audience to please turn off their phones only to have his phone begin ringing incessantly. Embarrassed, but compelled to take the call, the ensuing two brief phone calls were magically broadcast over the concert's sound system. The first call was apparently from the Indonesian National Palace in Jakarta, where the singularly distinctive voice of President Joko Widodo wished Joey "good luck" while complaining to the MC diplomatically about his inability to score tickets to Joey's "sold-out" Bali concert. Adding insult to injury, the MC abruptly ended the call from the President to take a "call waiting" from a man who identified himself as "Barry" or President Barack Obama, calling to reminisce about Joey's 2015 performance at the White House, the years spent as a child in Indonesia, and his love of satay, bakso, and Nasi Bali.
Welcoming Joey's trio to the stage while promising to allow no further interruptions, the MC thanked Indonesia's up and rising voice impressionist Kristo Immanuel for participating in the playful ruse by providing no less than four separate voices for the evening's "presidential visit."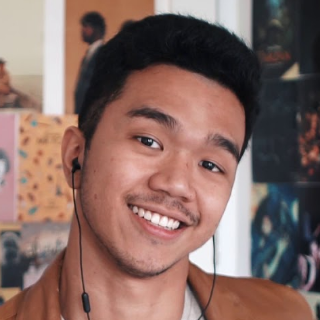 At the end of the evening's performance, the audience boisterously demanded "more," a demand that answered by Joey Alexander with a moving jazz rendition of the traditional Christmas hymn – "Away in a Manger."