The Minister of Health, Budi Gunadi Sadikin, has suggested that Indonesia may have to resign itself to living in an endemic world in which COVID-19 is simply a fact of life.
Sadikin said that the actual end of the COVID-19 pandemic is impossible to predict.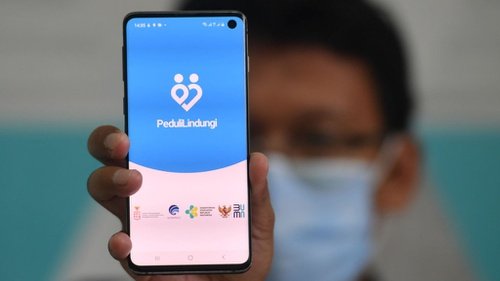 Because of what may become the ever-present nature of the coronavirus, President Joko Widodo has called on his administration to prepare "two roadmaps" that contemplate ways in which the public can learn to live with the disease.
"The President's instructions are for the preparation of roadmaps that consider the that the virus will take years to eradicate and how the national economy can continue to function safely and normally," said Budi in a virtual press conference hosted on the State Secretariat YouTube Channel on Monday, 08 August 2021.
Budi outlined how health protocol implementation will be enforced using digital means across six sectors of the economy, namely:
Modern retail outlets, such as malls and department stores, and traditional traders, including wet markets and grocery outlets.
Office space and industrial areas.
Land, air, and sea transportation.
Hotel, restaurants, events, and other tourism enterprises.
Educational institutions.
The Health Minister said the President insists that health protocols be created and enforced in a practical manner using digital information systems that allow daily activities to proceed in a normal way. Accordingly, the Minister is directing that a new smartphone-based application Peduli Lindungi be used as the basis for any formal health protocols.
Speaking on 08 August 2021, Budi said: "We are planning that the 'pilot project' will start next week in several malls by working with the Indonesian Association of Malls. We are also integrating this with integrating air transportation. As already experienced by our journalist friends, every time someone checks in for a flight, their vaccination and PCR Swab Test will be digitally and automatically revealed."
Related Article