In an announcement issued Monday, 01 June 2020, Lion Air (JT), Wings Air (IW), and Batik Air (ID) – all members of the Lion Air Group, declared the "temporarily" cessation of all domestic and international flight operations, effective Friday, 05 June 2020.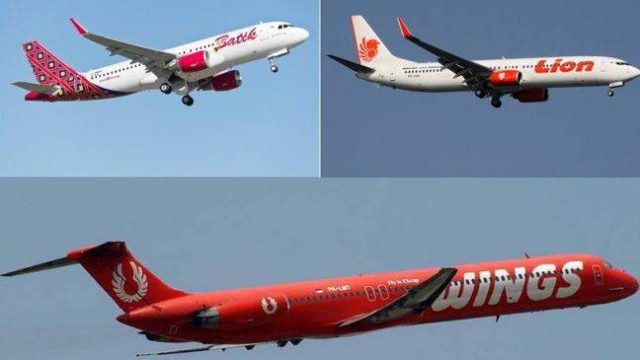 The suspension of all flights by the three airlines that comprising the together comprise the largest airline in Indonesia will remain in effect, in the words of the airline, "until further notice."
Some quarters hint the closure reflects continuing financial problems for the Lion Air Group. However, the official explanation given in the written announcement was the problems encountered by passengers trying to board their flights who are unable to meet the complicated documentary and medical requirements imposed by the Government to prevent the spread of COVID-19.
The Lion Air Group assures passengers holding bookings or tickets that can obtain full refunds or rebookings without penalties via the offices of Lion Air, by telephoning the Lion Air Call Center at +62-(0)21-6379 8000 or +0804-177-8899, or by Emailing.
Lion Air said the decision to suspend flight services is in keeping with their commitment to safeguard the health and wellbeing of its employees and crew.
Lion Air pledges to monitor developments on an ongoing basis until circumstances permit the resumption of scheduled services without any compromise of safety and comfort, while, at the same time, preventing the spread of COVID-19.