The State News Agency Antara reports that the Indonesian government has issued a list stipulating the specific groups of foreign nationals permitted to enter Indonesia. The establishment of a limited "travel corridor" limits the entry of foreigners starting from 09 February to the following groups following the regulations published by the Minister of Justice and Human Rights (Permenkumham) No 26/2020):
1. Service Visas (Visa Dinas)
2. Diplomatic Visa (Visa Diplomatik)
3. Visitors Visa (Visa Kunjungan)
4. Limited Stay Visa (Visa Tinggal Terbatas)
5. Service Stay Visa (Izin Tinggal Dinas)
6. Diplomatic Stay Permit (Izin Tinggal Diplomatik)
7. Temporary Stay Permit (ITAS -Izin Tinggal Terbatas)
8. Permanent Stay Permit (ITAP- Izin Tinggal Tetap)
9. Arriving Crews on Transport who arrive on their means of Transport (Air and Ship's Crews).
10. Foreigners Arriving who hold an APEC Business Travel CARD – KPP APEC
11. Foreigners crossing traditional borders.
12. Foreigners traveling under a Bilateral Traver Corridor Arrangement (TCA)
13. Foreigners who have obtained special consideration/special permits from a government ministry or government agency.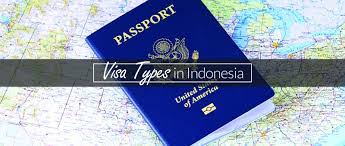 Quoting the spokesman for the Task Force Handling COVID-19, Professor Wiku Adisasmito, said that the government would pay the cost of isolation for foreign national at the government-run Wisma Atlet Pademangan. Foreigners also have the option of paying themselves for isolation accommodation at government-approved hotels.
Diplomats and those on formal service visas for a ministerial-level assignment can be excused from the isolation mandate. Those traveling in this class are still expected to follow all health protocols.
Those eligible to undertake "self-isolation" are urged to do so for 14-days and undergo a second RT-PCR Test before continuing their journey.
Rules requiring screening and testing for domestic travelers remain in effect. The government will continue to review the current rules vis-à-vis the developing COVID-19 situation once every two weeks, adjusting the rules according to their findings.
For the time being, foreigners traveling on tourist visas are prohibited entry into Indonesia.