Bali "X" Files
The Regency of Badung recently conducted a Karipurbaya Genah Karang Panas Ceremony at the Tukad Bangkung Bridge in the village of Pelaga, Petang on Friday, 10 December 2021.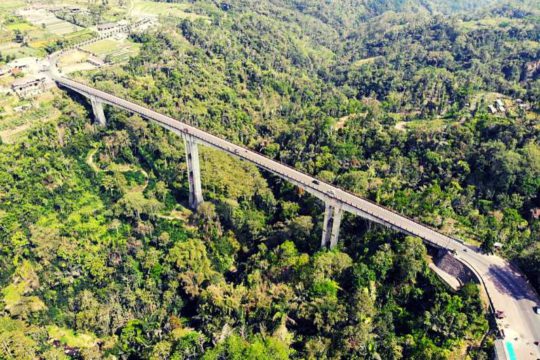 The sacred ceremony, involving offering and animal sacrifice, was led by the two Bali Hindu Priest: Ida Pedanda Gde Isana Manuaba from the Gria Lebah Manuaba in Abiansemal, assisted by Ida Pedanda Budha Darma Kerti from Gria Saraswati Batuan Gianyar.
The Regent of Badung Regency attended the somewhat rare ceremony, I Nyoman Giri Prasta. While attending the sacrificial ritual, Prasta explained that the Karipubaya Ceremony was a simplified version of the Pemayu Jagad Ceremony and required to purify the visible and non-visible worlds (sekala and niskala). The Pemayu Jagat Ceremony seeks the blessing of the Almighty – Ida Sanghyang Widhi to restore peace and safety to the planet.
The ceremony involved prayers and offerings, including the sacrifice of live animals thrown into the deep 100-meter gorge.
The largest bridge in Bali, the Tukad Bankung Bridge, is 71.14 meters high and 360-meters long. The bridge is the longest in Bali and is the tallest in Asia.
The purification ceremony followed the tragic death of a 22-year-old soldier from the Indonesian Armed Forced elite "Rider Prada Brigade," I Nyoman Tirka Daryanta, who hung himself from the bridge's railings on 04 December 2021.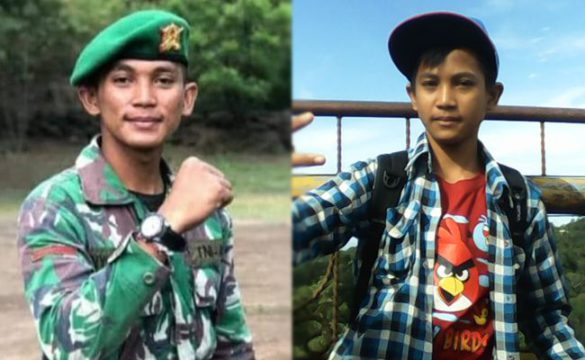 Giri Prasta explained that the Karipubaya Ceremony is held when someone has died an unnatural death by accident (Salahpati) or suicide (Ulahpati). "We budgeted the Pemayu Jagad Ceremony via funds from the Department of Culture. For instance, if a foreign tourist dies while surfing in the regency of Badung, people from overseas can't conduct a Pemayu Jagad Ceremony. Similarly, a member of our Balinese family from Selenbak Tabanan committed suicide (Uluhpati) on this bridge, so we also hold the ceremony of purification," said the Regent of Badung.
The Regent explained that a purification ceremony is needed to restore balance to the cosmos because death had occurred on the bridge. This follows the precepts of Tri Hita Karana – the Balinese philosophy that requires a consistent balance between man and nature, among community members, and between humankind and The Almighty.
Feelings of humanity also demand that a deceased's family should not be burdened with the cost of undertaking a Karipubaya Ceremony. For this reason, the Regency of Badung has taken on the responsibility and the cost of the ceremony.
Related Link