A 36-year-old man from Mojokerto, East Java, Andrew Sanjaya, has died after slipping and falling from the Kelingking Oceanside Cliffs at the Village of Dwi Kukuh Lestari, Bunga Mekar on Tuesday, 22 December 2020.
Radar Bali reported that Sanjaya fell while climbing the stairs at the well-known Kelingking Panorama at Nusa Penida and fell to his death at the cliff's base.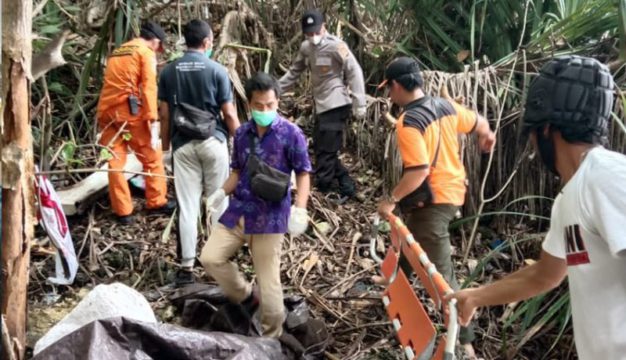 Rescue personnel needed several hours to retrieve the man's body from the ocean's edge and bring it to the Pratama Hospital at Nusa Penida.
The Chief of the Police Precinct at Nusa Penida, Commissioner I Gede Sukadana, confirmed the accident and resulting death. The policeman said Sanjaya died was in the company of six colleagues visiting the renowned vantage point at Kelingking Beach.
Steep stairs connect the cliff-top and the beachside.
At 9:00 am on the morning of the mishap, the small group arrived at the beach. At 9:45 am, where the seven people decided to climb back up the stairs. Fifteen minutes at the height of 150-meters, Sanjaya slipped and fell to his death.
The group's remaining members quickly climbed to the top of the stairs to seek assistance, while others descended the stairs to try to assist their companion.
Personnel from the Bali Search and Rescue Squad (Basarnas Bali) rushed to the scene to evacuate the victim. It was only at about 1:40 pm that rescuers managed to bring Sanjaya's lifeless body back to a land-based evacuation point using a local fishing boat.
The fishing boat brought the body to Crystal Bay's shores, where a waiting vehicle transported Sanjaya's remains to the Pratama Hospital.