Through Thursday, 10 September 2020, Indonesia continues to record a significant spike in new cases of COVID-19. With 3,861 new cases recorded on Thursday. Indonesia, as a whole, has recorded a total of 207,203 cases during the pandemic.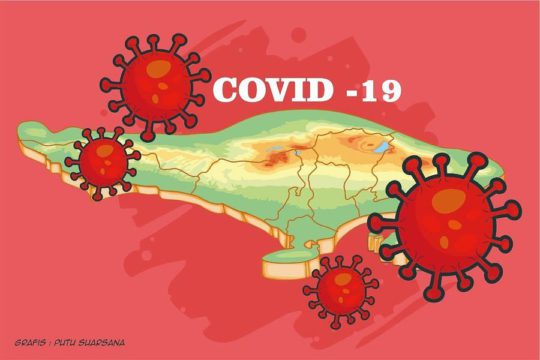 As reported by Kompas.com, the number of "red zones" nationwide has increased to 70. The national spokesman for the Task Force for the Mitigation of COVID-19, Wiku Adisasmito, said that the number of high-risk "red zones" and medium-risk "orange zones" have increased markedly over the past three weeks.
This increase in medium and high-risk zones has concomitantly resulted in a reduction of "green zones" considered to be at no-risk of contagion and "yellow zones" determined to be low-risk.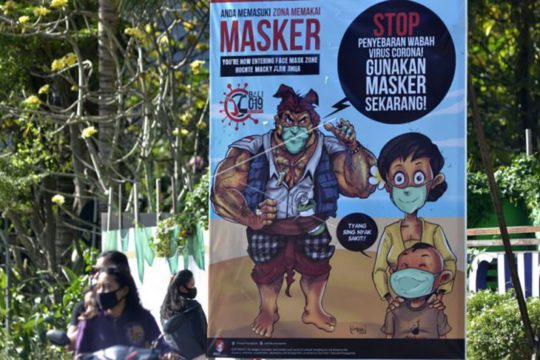 Nationwide data updated on 06 September showed changes that have taken place since 30 August 2020:
"Red zone" high-risk areas increased from 65 regencies/cities to 70.
"Orang zone" medium-risk areas increased from 230 regencies/cities to 267.
"Yellow zone" low-risk areas decreased from 151 regencies/cities to 114.
"Green zone" no-risk areas fell from 68 regencies to 65.
The Situation in Bali
Eight of Bali's nine regencies and one metropolitan area have now been classified as "red" and at high risk of contagion from the coronavirus. Only the Regency of Klungkung remains classified as a "green zone" determined to be at no-risk of contagion.
Status levels can change at any time, and the public should monitor the latest information and warnings issued by the Government.
"Red zone" areas determined to be at high-risk of contagion to COVID-19:
Sumatera Utara
1. Deli Serdang
2. Kota Sibolga
3. Mandailing Natal
4. Kota Gunungsitoli
5. Kota Binjai
6. Kota Medan Sumatera Selatan
7. Lahat
8. Muara Enim
9. Kota Lubuklinggau
West Sumatra
10. Kota Padang
11. Kota Padang Panjang
12. Agam
13. Kota Bukittinggi Sulawesi Utara
14. Kota Manado Sulawesi Selatan
15. Kota Makassar Riau
16. Kota Pekanbaru
17. Pelalawan
18. Kota Dumai
19. Siak
20. Kampar
21. Kuantan Singingi
West Papua
22. Teluk Bintuni
Maluku
23. Kota Ambon
Riau Islands
24. Kota Batam
25. Kota Tanjungpinang
East Kalimantan
26. Kutai Kartanegara
27. Mahakam Ulu
28. Kota Bontang
29. Kota Samarinda
30. Kota Balikpapan Kalimantan Tengah
31. Barito Utara
32. Barito Timur
33. Barito Selatan
34. Kota Palangkaraya
South Kalimantan
35. Tanah Laut
36. Hulu Sungai Tengah
37. Balangan
38. Kotabaru
39. Barito Kuala
40. Hulu Sungai
Jawa Timur
41. Banyuwangi
42. Pasuruan
43. Kota Malang
44. Probolinggo
45. Kota Pasuruan
46. Sidoarjo
Jawa Tengah
47. Kota Semarang
48. Pati Jawa Barat
49. Bekasi
50. Kota Depok
51. Kota Bekasi
DKI Jakarta
52. Jakarta Pusat
53. Jakarta Barat
54. Jakarta Timur
55. Jakarta Utara
Banten
56. Kota Tangerang
57. Kota Tangerang Selatan
58. Tangerang
Bali
59. Badung
60. Gianyar
61. Bangli
62. Kota Denpasar
63. Jembrana
64. Karangasem
65. Buleleng
66. Tabanan
Aceh
67. Aceh Jaya
68. Kota Banda Aceh
69. Aceh Barat
70. Aceh Besar