Beritabali.com reports that access trekking trails for visitors to the Mount Rinjani National Park in Lombok, West Nusa Tenggara, have been declared closed by Park Authorities effective 29 November 2021 until 31 March 2022.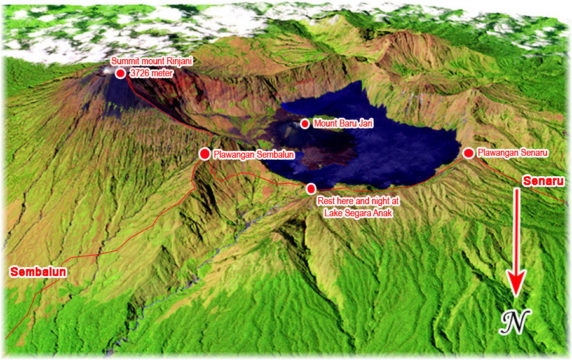 The decision was taken due to heavy rains during the change of year and accompanying risks posed to the safety of climbers.
Dedy Asriady, the head of the Mount Rinjani National Park, said on Saturday, 04 December 2021, "The closing (of the park) commences on 29 November 2021 until 31 March 2022 is done in anticipation of heavy rainfall."
The closed trekking pathways include the Jeruk Manis Waterfall Trail in the Sikur District; the Mayung Polak Waterfall Trail at Timbanuh Village, Peringgasela District; and the Mangku Sakti Waterfall Trail via Sajang Village in Sembalun District.
The trail to Mount Rinjani from the Village of Sambik Elen in the Bayan District in North Lombok is also temporarily closed.
"There are four trails at The Mount Rinjani National Park that are temporarily closed and will be reopened in April 2022," said Dedy Asriady. Adding: "These locations in periods of heavy rain are prone to flooding. The closing has been done out of a concern for visitor safety."