Travel.detik.com reports that the Mount Rinjani National Park (BTMGR) on the Island of Lombok will soon reopen for mountain trekking.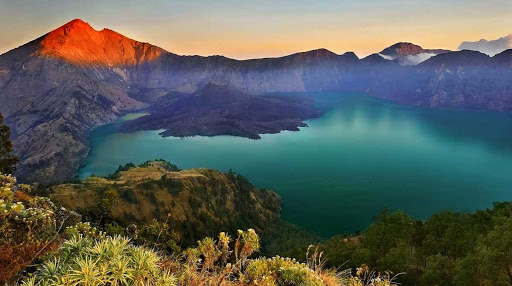 Guides and workers at the BTMGR are only waiting for a formal letter from the Ministry of the Environment and Forestry (KLHK) authorizing the opening of the Park.
The Park that surrounds the Mount Rinjani Volcano and all climbing trails have been closed since 16 March 2020 in a move to prevent the spread of the COVID-19 Virus.
The head of BTNGR, Dedy Asriady, said in Mataram on Tuesday, 16 June 2020: "We have undertaken a series of preparations in anticipation of opening the trekking trails. We are only awaiting instructions from the Minister."
Dedy outlined the preparations completed or underway at the Park that include repairs on six trekking trails that were all completed by the end of March 2020. The other non-trekking destinations at the Park have been upgraded and repaired include the Otak Kokoq Waterfall and Jeruk Manis Waterfall.
A review of standard operating procedures (SOP) are being finalized to enhance overall safety and the requirements for cleanliness, health, and safety mandated by the "new normal" of working in the continuing pandemic.