Awik Ayoola Kelvin (30), a Nigerian who spent nearly two years in Bali's Immigration Detention Center, was finally deported from Bali on Wednesday, 14 October 2020.
As reported by NusaBali, the Nigerian was taken into detention when Bali authorities realized the man was holding three passports, two of which were fraudulent.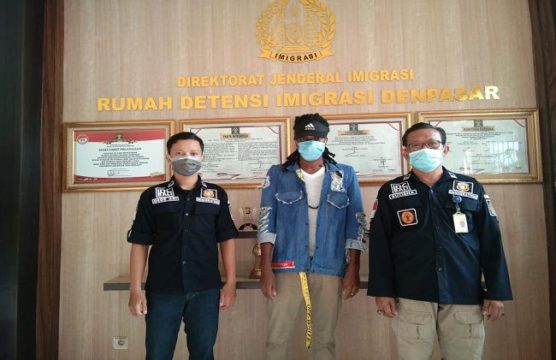 A spokesman for the Denpasar Office of the Ministry of Justice and Human Rights, I Putu Surya Darma, confirmed Kelvin's departure from Indonesia was on board an Ethiopian Airlines Flight from Jakarta, following a connecting domestic flight from Bali to Jakarta. Before leaving the Bali Immigration Detention Center, immigration officials subjected the Nigerian to a physical examination, including a rapid test for COVID-19. 
Kelvin was arrested in 2018 after he arrived at Bali's Ngurah Rai Airport using a falsified passport. During an interrogation, Kelvin was found holding three separate passports: French, South African, and Nigerian – all bearing his identity. Only the Nigerian passport was valid.
Kelvin was sent to the Immigration Detention Center in Uluwatu, South Bali. Surya Darma said that because the man did not have the funds to purchase a ticket back to Nigeria, he was held until such a time as he could gather the needed funds for a flight home.
The Nigerian has now been placed on a blacklist barring his return to Indonesia for one year.