RadarBali reports that many travelers taking advantage of Bali's reopening to domestic tourism on 31 July 2020 are getting shocked by the higher prices charged by Indonesian flag carriers.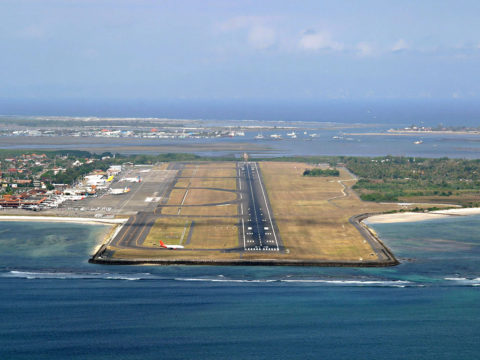 Donna, an Indonesian traveler from Tarakan in Kalimantan, speaking on Tuesday, 28 July 2020, complained that while she was ready to revisit Bali, she was encountering problems in obtaining an affordable ticket. Adding: "There are tickets, but they are expensive. I found a ticket leaving before sunrise on 03 Augusts, that's very expensive. There's a ticket that is Rp. 4 million for one person."
In response to a growing tide of complaints about high prices, the Head of Tourism for the Bali Provincial Government, Putu Astawa, blames the high plane fares on Indonesian air carriers' strict health protocols. Adding: "This is the affair of the airlines. It may be because of capacity limitations and physical distancing. So capacity (of passengers) is limited. But that's just a prediction (on my part)."
Astawa said that flights to Bali are not yet "normal." He said limitation of seat availability is impacting the price of plane tickets, which have increased.
Meanwhile, those traveling to Bali by air only need to undergo a rapid test. There are no requirements for quarantine for people testing negative and having no symptoms. Swab testing, however, is required for incoming international passengers.
Astawa assured the public that Bali is ready to welcome domestic tourists to Bali for a holiday with preparations on safety and health protocols in place starting from 09 July 2020. "Since 09 July, we have undertaken a local roadshow connected with the 'new era.' The public in Bali cannot relax and needs to remain disciplined. We don't want to lose the controls now in place," he said.
He underlined that continued vigilance and discipline is needed to avoid creating a new epicenter for the coronavirus. Public order is necessary, he said, to grow the economy and protect the public's health.
The leading tourism official for the Province assured that the entire travel industry had proclaimed its support in combination with the government and the public to help Bali face life in the 'new era' or 'new normal.'