Under a regulation written by Bali's Governor, Wayan Koster, Bali is now fining Rp. 100,000 for people caught in public failing to wear a surgical mask.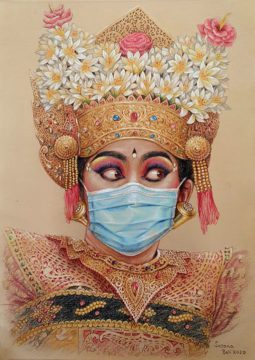 During a two-week "socialization" period before strict enforcement of the law scheduled for 07 September, local enforcement officials (Satpol PP) netted some 25 people comprised of 19 locals and 6 foreigners for being caught in public without a mask. Some of the offenders, stopped by officials while traveling on motorcycles, claimed they thought that if they were wearing a motorcycle helmet, there was no need to wear a mask. As officials quickly explained, this is not the case.
As reported by NusaBali, Satpol PP Police were on active patrol, together with representatives of the Badung Regency COVID-19 Task Force, and members of the Armed Forces and Police, on Thursday, 03 September 2020, on the lookout for citizens failing to wear a face mask. Joining in the teams were members of local neighborhood watch groups drawn from local banjars.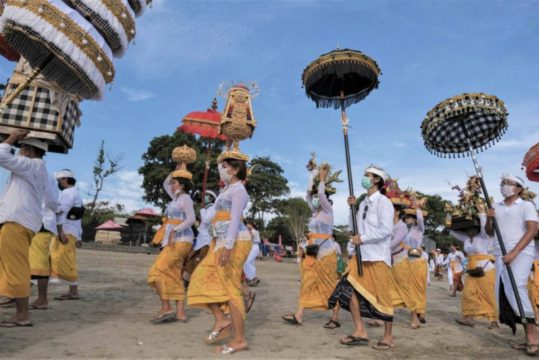 Many violators were given verbal warnings, reminding them that fines would be imposed if they were still not wearing a mask starting from 07 September 2020.
The head of the Bandung Regency Satpol PP Police, IGAK Suryanegara, said those reprimanded in the socialization campaign offered a number of explanations for their failure to follow the health protocol of mask usage now made law by the Governor. Some claimed they though the use of a motorcycle helmet eliminated the need for a surgical mask. Others told officials they forgot to bring a mask.
Suryanegara said fines of Rp. 100,000 would be imposed on-the-spot with official receipts issued upon payment of the fine beginning from 07 September 2020.
The team also launched similar check and warning programs in Kuta and other areas 04 September 2020, where markets, business places, restaurants, accommodation providers, and roadways were targeted.
 Members of the public will be fined Rp. 100,000 if they venture outside their place of residence without a face mask. Business places that do not prepare health protocols to prevent COVID-19 can expect to be fined Rp. 1 million for each violation.
Related Article