The Indonesian has introduced another stimulus to bolster the tourism and the Indonesian aviation sector by eliminating the Passenger Service Charge (PSC-PJP2U) at 13 airports for domestic flights through the end of 2020.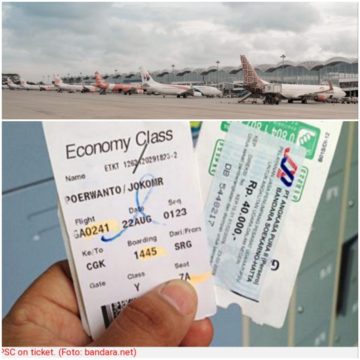 The passenger service charge is currently included in the price of an air ticket.
As quoted by NusaBali, the Director-General of Civil Aviation for the Ministry of Transportation, Novie Riyanto, confirmed the temporary abolition of the PSC as a tactic to stimulate the Nation's tourism industry and aviation sector.
"The stimulus of (exemption from) PSA (PJP2U) will be given to all passengers who purchase a ticket during the period from 23 October until 31 December 2020 for flights departing before 01 January 2021," explained Novie during a virtual press conference quoted by kompas.com of Thursday, 22 October 2020.
The 13 Indonesian airports where the PSC is suspended ontil year's end are: Jakarta Soekarno-Hatta (CGK), Batam Hang Nadim (BTH), Medan Kualanamu Medan (KNO), Bali I Gusti Ngurah Rai Denpasar (DPS), Yogyakarta International Kulon Progo (YIA), Halim Perdanakusuma Jakarta (HLP), International Lombok Praya (LOP), Jenderal Ahmad Yani Semarang (SRG), Bandara Sam Ratulangi Manado (MDC), Komodo Labuan Bajo (LBJ), Bandara Silangit Tapanuli (DTB), Banyuwangi International (BWX), and Yogyakarta's Bandara Adi Sucipto (JOG).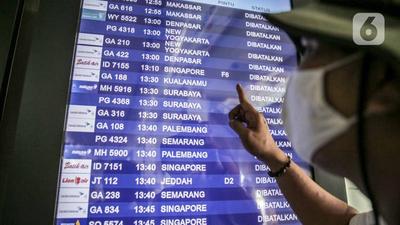 "I hope that all flight operators operating at the 13 airports can coordinate with each airport operator to be able to take steps to synchronize data and information, especially adjustments to the ticket sales system for flight operators. Related to zeroing the PJP2U (PSC) rates on ticket components purchased by prospective passengers," said Riyanto.
Novie also asked airport operators and flight operators to carry out a proper reconciliation and verification to file an accurate report to obtain the PSC's refunds from the Government.
To cover the cost of the temporary suspension of the PJP2U/PSC, the Government has allocated Rp. 216.55 billion comprised of Rp. 175.74 billion to compensate for the PSC and a further Rp. 40.81 billion for the calibration of aviation facilities.
The Government is also reducing airport charges for all Indonesian airlines operating from the 13 airports.