A favorite tourist attraction near the southernmost tip of Bali – the Peninsula Nusa Dua Blowhole has reopened to tourist visits, effective January 2022.
The blowhole or marine geyser is a shooting spout of water generated when compressions of seawater created by ocean waves via a sub-surface water cave are released via a vertical shaft or "blowhole."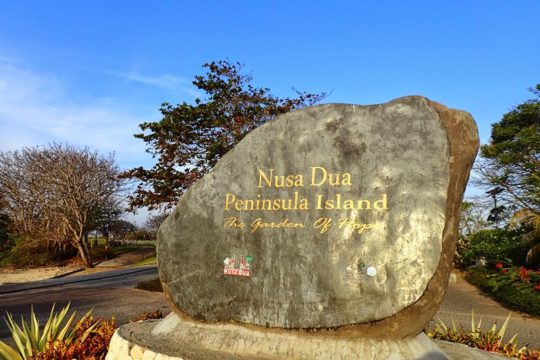 The blowhole located on the peninsula of the Nusa Dua Complex can depending on sea conditions, shoot spouts of water 8-meters into the air.
The managing director of The Nusa Dua (Indonesian Tourism Development Corporation- ITDC), I Gusti Ngurah Ardita, issued a written statement on Tuesday, 18 January 2022, saying: "The Peninsula Nusa Dua Water Blow tourist attraction has been reopened to the public to meet the demand of tourists visiting Nusa Dua. The reopening is certainly being done in a disciplined matter following (provincial) Cleanliness, Health, Safety, and Environmental Sustainability protocols."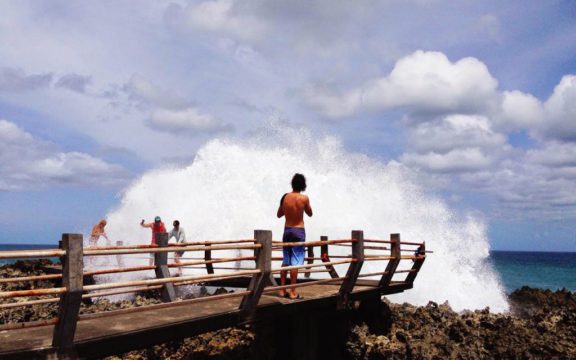 Domestic tourist visitors to the blowhole must pay an admission charge of Rp. 15,000 for adults and Rp. 10,000 for children.
Foreign tourist visitors pay Rp. 25,000 for adults and Rp. 15,000 for children.
The Nusa Dua Blowhole is open to the public daily from 9:00 am until 5:00 pm.
As reported by Kompas.com, one can purchase tickets online, but the link to the press release from ITDC did not provide an active link for ticket purchases.