NusaBali reports that the shutdown of Java and Bali with the implementation of the Emergency Limitations on Public Movement (PPKM-Darurat) policy has precipitated wide-scale cancelation of hotel bookings in Bali.
While in May and June, hotel bookings in Bali had crept into double-digit territory, the introduction of PPKM-Darurat, effective from 03 July until 20 July 2021, has sent occupancy levels back into single digits as domestic travelers are electing to stay at home and cancel holiday plans for Bali.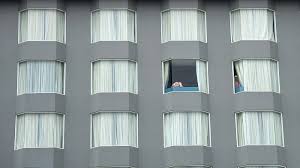 Sang Putu Eka Pertama, the general manager of a hotel in Kuta, said that before introducing PPKM, the occupancy at his hotel was averaging between 25-30%, assisted by small meetings and the "Work from Bali" (WFB) initiative. Adding: "Last week before PPKM was announced, I was becoming optimistic that the WFB would get business going again."
But, as soon as the PPKM program was announced, occupancy at his Kuta property sunk to just 5%. "If this persists for two more months, there is a possibility that many hotels will close again," warned Eka Pertama.
I Wayan Bagiana, a chef working at a Bali hotel, sounded similar sentiments, saying his hotel's occupancy reduced to just 20% after registering occupancies of 35-40% in May and June. "In the period of May-June, the atmosphere of the hotel sprung back into life. The hotel's guests were almost all domestic travelers. There was an increase." said Bagiana.
Commenting on the impact of the PPKM-Darurat, Bagiana said, "many people have canceled." He continued, says the guests who are still in his hotel have reduced their outside activities and return to their room earlier than planned. Many guests are just staying in the hotel and not going outside. The total number of guests is markedly reduced.
The vice-chairman of the Indonesian Hotel General Manager Association (IHGMA), I Made Ramia Adnyana, said he hopes the government will provide a solution to the current business impasse. Adding: "Let there be more programs that are labor-intensive and produce results."
Adnyana is also recommending other solutions to bring relief to Bali tourism, such as a program of soft loans to help businesses bridge the current crisis period.
The IHGMA vice-chairman underlined that the tourism community supports the PPKM-Darurat and other measures by the government to reduce the spread of the coronavirus. At the same time, tourism stakeholders are pleading with the government to assist them in their economic plight.
Ramia Adnyana explained that before implementing PPKM-Darurat in May and June 2021, Bali was averaging 8,000 – 9,000 daily domestic visitors. Now, following the introduction of PPKM-Darurat, daily arrivals are around 2,000 visitors per day. "This big drop is affecting hotel occupancies," he lamented.
The Bali Center for Statistic (BPS-Bali) recorded that starred hotels in May 2021 recorded a 10.35% average occupancy. The previous month, April occupancies averaged 10.09%.