NusaBali reports that Bali tourism operators remain optimistic that domestic visitors will give a much-needed boost to businesses over the coming Christmas and New Year Holiday period.
The optimistic outlook for 2020-2021 Christmas and New Year's holidays is prompted by the boost in business experienced over the long holiday period in late October 2020 for the Birthday of the Prophet Mohammed.
During the October holiday, normal tourism flows through Bali's Airport of 2,500-3,000 daily visitors surge to levels of 9.000-10,000 visitors per day.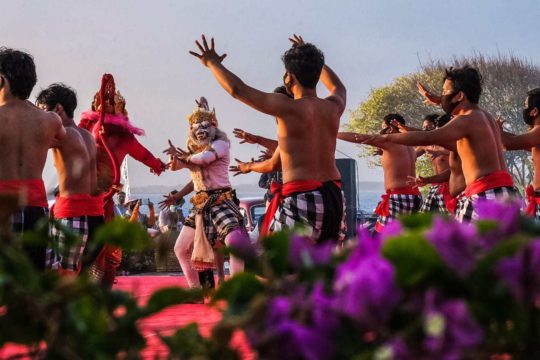 Despite the increase in tourist visitors, hotels in Bali continued to complain of financial losses. The chairman of the Badung Regency Chapter of the Indonesian Hotel and Restaurant Association (PHRI-Badung), I Gusti Agung Ngurah Rai Suryawijaya, said on Sunday, 01 November 2020: "Looking a the established tendency of tourists to take holidays and extended leave, we are optimistic that (the coming) Christmas and New Years Holiday be better."
Rai Suryawijaya said that elevated levels of visitors to Bali will always positively impact hotel occupancy rates. Hotel operating with single-digit occupancies move into double-digit territory. At these low occupancy rates, the PHRI-Badung Chairman said cashflow failed to cover operating costs as running losses continue. Suryawijaya says occupancies during the holiday break ran between 11-5 percent while operating break-even occurs at occupancy levels of 40%. Operating at a 40% occupancy level would not provide sufficient revenues to service loans.
Nonetheless, the higher occupancy over the October holidays has reinvigorated the tourism industry's spirit and even provided the psychological comfort of allowing locals to gather on roadsides in pockets of Kuta and Seminyak to nostalgically view minor traffic jams.
Because most of the October visitors to Bali travel in their own vehicles and booked their accommodation online, local tour and travel operators' economic impact was minimal from the October surge of domestic visitors.