51 of 122 traditional villages found in the Badung Regency of Bali have created an entry for the island-wide Ogoh-Ogoh contest sponsored by the Province of Bali on 31 October 2020.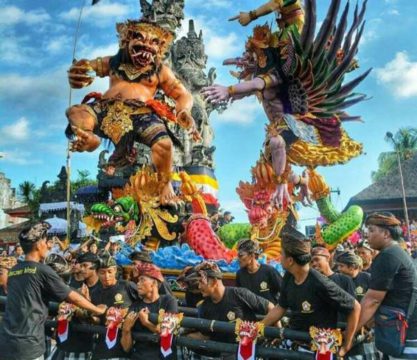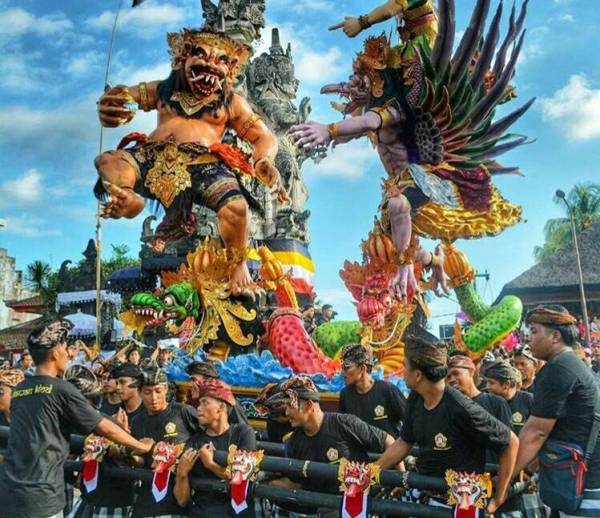 Ogoh-Ogoh are papier–mâché effigies borne on the shoulder of the young men from different village banjars in Bali who, in the weeks leading up to the Festival, are constructing the parade floats in their respective villages.
The final judging of entries from all Bali areas will be performed by a panel of judges assembled by the Provincial government.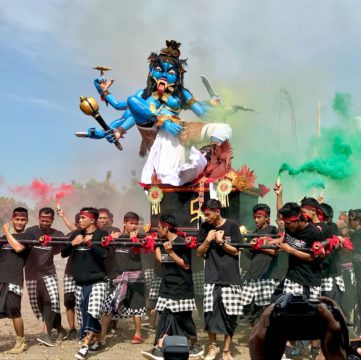 The head of the Cultural Department (Disbud) for the Regency of Badung, Eka Sudarwitha, confirmed that judges had selected the regional winners from Badung. Speaking on Tuesday, 22 September 2020, "There are now several traditional villages who will follow the competition at a provincial level. The local judging took place several days ago."
Sudiwartha said 71 of 122 traditional villages in the Badung Regency chose not to enter the contest, citing the COVID-19 pandemic and their failure to store and maintain the ogoh-ogoh prepared during Nyepi festivities in March 2020.
Related Link