Perthnow.com.au and 7news.com.au have confirmed the identity of a Perth, Western Australia, in police detention in Bali accused of smuggling heroin and methamphetamine through the Island's Airport. Australian media report that 51-year-old Jeff Walton was apprehended in mid-September with eight grams of heroin and methamphetamine concealed in a condom carried in his rectum.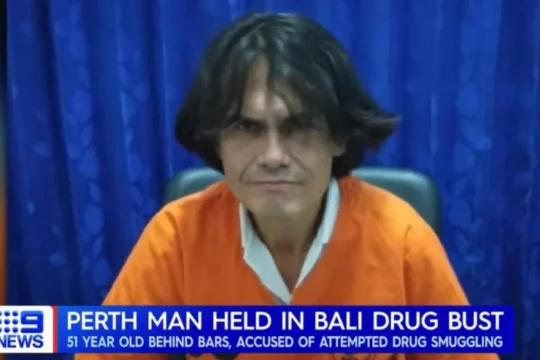 Jeff Walton is a diving instructor who has been a resident of Bali for some time.
At his arrest, Walton had just landed off a flight from Vietnam when airport officials noted strange behavior and investigated the man and his belongings further.
Seeking to have his client categorized as a narcotics user instead of a commercial drug dealer, Walton's Bali lawyer claims the Australian has tested positive for heroin use. Indonesia's already stern anti-narcotics laws reserve its most severe penalties, including death before a firing squad, for those found guilty of being involved in the commercial trade of drugs.
Perth Now reports that Jeff Walton is behind bars in Bali police detention, experiencing "cold turkey" as nature expels toxic narcotics from his system.