In June of 2019, Pacto Destination Management Company (DMC) – one of Indonesia's most respected tourism organizations, began to look at options on how to upgrade and modernize its Bali offices that had been in use since 1989. At that time, Indonesia's tourism industry continued to develop and Pacto, foreseeing another successful year ahead, was keen to provide a new state-of-the-art working environment where the Company's diverse group enterprises could sit under a single roof.

Plans were developed and discussed. By December of 2019, work began on creating a new Pacto Bali Complex. The old building, dating back to 1989, was demolished, and construction began on the modern four-story structure enclosing 1,200 square meters of office space. Plans provided 28 parking spaces for cars and 120 motorcycles, a large staff canteen, and six large meeting rooms.
Well-lit and spacious work "stations" with a backbone of modern international communication connectivity provide a healthy and safe setting enabling Pacto's professional team to maximize productivity.
Despite the global economic and health crisis resulting from the coronavirus, Pacto's new Bali office's construction and fit-out were completed in the last days of 2020.
The building was declared open on 13 January 2021.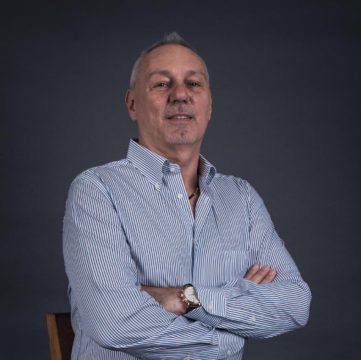 Commenting on the new building, Umberto Cadamuro, Chief Operating Officer of Pacto, said: "The decision to go ahead with the construction of our new office at this challenging times embraces a straightforward proposition – 'travel will not die.' Once borders open, our business will require a new approach, based more on online contacts than face to face meetings. This will increase the importance for all overseas tour operators to use reliable partners capable of providing the needed destination knowledge and impeccable operational performance. We are ready for the future."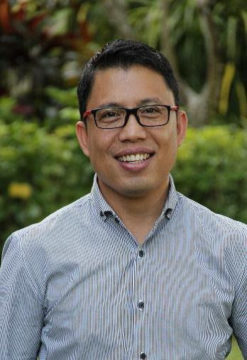 Wayan Suwastana, Pacto's Director of Sales and Marketing, said: "Those of us working in sales and marketing feel blessed about having such a great office, although I prefer to call it 'our new home.' I genuinely believe this new building will provide Pacto team members, our customers, and our suppliers a cordial, supportive atmosphere characterized by warm feeling and blissfulness. In these challenging times, we need to have such a work environment to continue to deliver a creative and long-lasting experience to our business counterparts, particularly to our valued customers who have decided to travel and believe in our destination." Adding, "My entire team is very excited about moving into our new offices – a place I call 'our house.'"
About Pacto
Founded in 1967, Pacto is recognized as an Indonesian tourism pioneer and as the most established tourist organization in Indonesia.
Pacto Destination Management Company (DMC) specializes in the full range of inbound customer services. The Company offers a nationwide network providing access to Indonesia's fascinating diversity of cultures and landscapes. With offices in Medan, Jakarta, Bandung, Yogyakarta, Surabaya, and Bali – Pacto's nationwide network of support services available on-demand guarantee standardized services throughout the country.
PACTO Destination Management
Jl. By Pass Ngurah Rai No 378
Sanur 80228, Denpasar – Bali
Indonesia