Bali's Governor Wayan Koster has published a Circular Memorandum (Number 20 of 2021) seeking to prevent the spread of COVID-19 during the coming Christmas and New Year's Holiday period. The Province's Chief Executive is asking the people of Bali who will be celebrating the holidays to avoid the type of gatherings that would cause crowds that breed contagion of the coronavirus. Koster suggests holiday partying be limited to small family gatherings at home.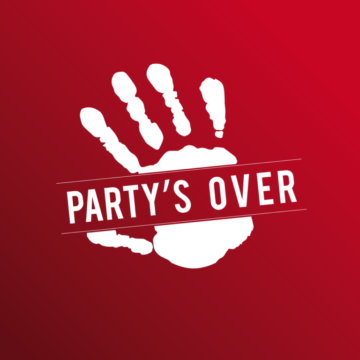 "As much as possible, New Year's celebration should be held at private residences near home and without large gatherings," said Governor Koster at his official residence on Saturday, 18 December 2021.
Accompanied by the head of the Bali Health Department – Dr. I Ketut Suarjaya, and the Secretary of the Provincial COVID-19 Task Force – I Made Rentin, the Governor also asked the public to not mark New Year's Eve with parades, carnivals, and processions that will generate large gatherings.
In the Governor's Circular Memorandum, public activities are limited from 24 December 2021 until 02 January 2022. Opening hours at shopping centers, malls, and restaurants are limited to a time slot starting from 09:00 am until 10:00 pm each day during this period. Visitors to shopping centers and malls are also capped at 75% of normal capacity. Strict health protocols will be in effect at all malls, shopping centers, and restaurants.
Tourist attractions across Bali are limited to operating at a 75% capacity level in combination with the application of all health and hygiene protocols.
Meanwhile, public activities in Bali outside the 24 December – 02 January window are also operating under official limitations. Cultural and sports activities can only be held at 50% capacity, and sporting contests must be held without spectators.
The Governor has ordered Bali's regents, mayors, police officials, village chiefs, enforcement agencies (Satpol PP), and community watch members (pacalang) to intensify the enforcement of all Cleanliness, Health, Security, and Environmental (CHSE) protocols.
Health officials' surveillance and scrutiny are being intensified at shopping malls, tourist attractions, and places of worship. All public places are directed to use PeduliLindungi QR Code Readers to ensure visitors are fully vaccinated and allow tracking if new cases of COVID-19 are detected.
The Secretary of the Provincial COVID-19 Task Force assured that Bali would not be introducing lockdown areas or "even-odd" access restrictions to some regions of the Island. At the same time, he implored the public to be disciplined in following CHSE protocols.
Related Articles
Bali is Not a Party Town This 31 December
Bars & Restaurants Not Obeying the Rules
PeduliLindungi App Required in Bali