The Governor of Bali's Circular Memorandum Number 06 of 2021 on the Extension of Limitations on Public Movement in Villages for the "New Normal" in Bali is blamed for confusion, controversy, and inconvenience among those traveling to Bali.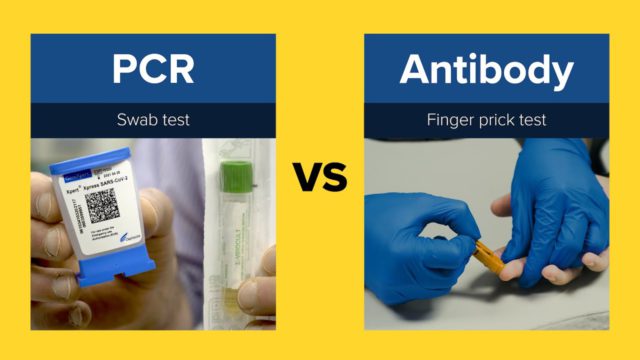 Travelers to Bali need to be aware that a vaccination certificate is insufficient to access the Island. A valid negative PCR Swab test or antigen test is still required to enter the Province.
As reported by NusaBali, the Secretary for the COVID-19 Task Force in Bali, I Made Rentin, confirmed on Tuesday, 09 March 2021, that the Province of Bali rules for domestic arrivals by air stipulate that travelers must present proof of a negative PCR Swab Test performed within 2 x 24 hours of their departure for Bali or a negative result on a rapid antigen test issues 2 x 24 hours before their departure flight for Bali.
Domestic travelers arriving by land or on inter-island ferry must show a negative PCR Swab test performed within 3 x 24 hours of departing for Bali. Rentin made the additional and crucial point: "If there are those presenting a certificate proving they have been vaccinated, we wish to emphasize that this is not yet acceptable to qualify for entry to the Island. Travelers still have to show a negative PCR swab test, which applies for domestic passengers arriving by land or air."
The refusal to accept COVID-19 certification as a qualification for domestic travel applies nationwide and is the requirement stipulated by the Minister of Health. Until receiving specific instructions to the contrary, certification of vaccination does not exempt domestic travelers from the need to present a negative PCR Swab or antigen test to be allowed entry to Bali performed within 1 x 24 hours of the passenger's departure for Bali. Rentin said that a person who has been vaccinated for COVID-19 can still spread the disease to others.
Rentin continues advising everyone who has been vaccinated to still follow strict health protocols. He underlined that everyone needs to wear a good quality mask, keep physical distance, wash their hands, limit travel and outings, strengthen their immunity, and follow all official instructions. Most importantly, Rentin wants the public to avoid gatherings that can become contagion clusters.
PCR Swab or Antigen Tests Still Required for Domestic Travel
The Governor's Memorandum changing entry requirements for travelers to Bali issued on 08 March 2021 had yet to receive Indonesia's Central Government's necessary prior approval.
As reported by Radar Bali, Balinese Ayu Eka and her family flying from Jakarta to Denpasar, based on the Governor's circular memorandum, ran into difficulties when they presented vaccination certification when trying to board a Bali-bound flight from Jakarta's Soekarno-Hatta.
A misunderstanding of the Governor's memorandum led the group of travelers to think a letter of inoculation would qualify them to bypass the need for PCR Swab or antigen tests. Airport health officials told the group in Jakarta that the Ministry of Health had not endorsed the Governor's proclamation and, therefore, COVID-free tests were still mandatory.
As a result, the group was required to provide antigen rapid test results upon boarding, issued in the past 2 x 24 hours.
The new circular memorandum relaxed the requirement to 2 x 24 hours while "the official" time limit remained 1 x 24 hours before boarding a Bali flight. The Minister has not yet approved the Governor's desire to be relaxed to 2 x 24 hours of departure.