Indonesian Minister for Tourism and the Creative Economy, Wishnutama Kusubandio, arrived in Bali on a working visit on Tuesday, 16 June 2020, via Bali's Ngurah Rai International Airport. As reported in Kompas.com, Minister Wishnutama said his visit was to review Bali's readiness to restart its tourism industry following the requirements of 'the new normal."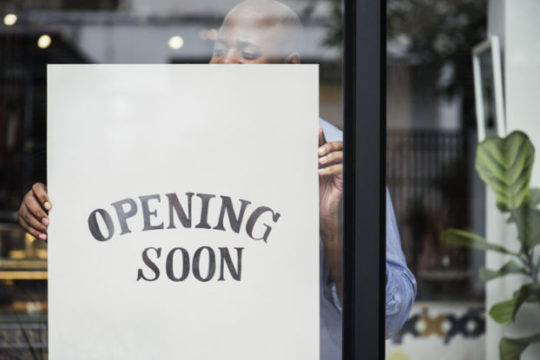 The Tourism Minister could not confirm when Bali tourism could reopen for business, saying: "I don't know when it will reopen. It depends on the preparations of each component region. That what I'm here to discuss."
After touching down in Bali, the Minister of Tourism traveled to the Indonesian Tourism Development Corporation (ITDC) Complex at Nusa Dua, South Bali. After meeting ITDC officials, hoteliers, and the management of the Bali International Medical Center Hospital (BIMC), Wishnutama spoke to the press in the open-air of the blow-hole on the Nusa Dua Penninsula. The Minister said: "We came here to confirm that preparations are in hand and coordinated with the regional and provincial government and determine when will be the right time to begin a phased reopening of tourism in Bali."
During his two-day visit, the Minister spent time at Nusa Dua, Tirta Empul Temple, and the Garuda Wisnu Kencana Cultural Park.
Bali to Reopen in Three Phases
Minister Wishnutama said present plans, subject to change, are to commence a phased reopening of Bali in July.
After meeting with the Tourism Minister, Governor Wayan Koster said: "If everything goes according to plan, on 9 July we will start the first stage of reopening several sectors, except education and tourism."
If conforming to plan, the second stage of reopening Bali happens in August when Bali will open for domestic tourists. The second stage, the Governor warns, will only occur if the first stage goes smoothly without a marked increase in COVID-19 infection rates.
Finally, the third stage is scheduled for September when plans are to welcome international tourists back to Bali.
At least, that's the plan.
"Whether or not this will happen will greatly depend on our discipline to implement the health protocol and how local transmissions rates of COVID-19 in Bali are developing," Koster said.
The Tourism Minister thank all concerned for the preparations underway at ITDC to once again welcome international tourists. At the same time, Wishnutama requested preparatory steps be further enhanced, particularly as regards improving public discipline on health and cleanliness issues.
Wishnutama said the essential preparation for embarking on the "new normal" is putting health protocols in place. Simulation and test runs, according to the Minister, are needed to avoid problems once visitors are traveling back to the Island of Bali.
The Governor of Bali, I Wayan Koster, acknowledged that many parties were pressing him to confirm when Bali tourism would again be open for business. In response, he said, "Let's not rush and be goaded into quickly reopening tourism." The Governor said advice given by the chairman of the National Task Force for COVID-19 Mitigation, Doni Monardo, is to be very careful in opening tourism and fully consider the current dynamics of the disease before taking any decision to reopen.