Balidiscovery.com recently interviewed a Bali businessman and Co-founder of the Bali Animal Food Bank (BAFB) – Andrew De Jong.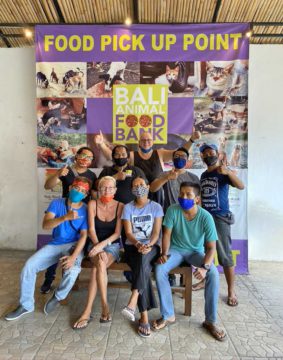 BAFB is an innovative community service project in which donated pet food for dogs and cats is provided to Balinese residents who find it challenging to purchase pet food because of the continuing economic crisis.
This podcast interview visits a recent BAFB pet food distribution event and discusses the history of the Bali Animal Food Bank, and learns of the thousands of animals they assist each month from Andrew De Jong.
Related Links
Bali Animal Food Bank Go Fund Me Site
Bali Tails A'waggin – with Your Help