NusaBali reports that pork prices, on the hoof or from the butcher, have increased in Bali. While butchered pork once sold for between RP. 55,000 – Rp. 60,000 per kilogram, prices at the market have now passed Rp. 85,000 per kilogram.
Live Pork on the hoof is fetching between Rp. 50,000 – Rp. 55,000 per kilogram.
Bali's swine population has shrunk as the result of a recent attack of "swine influenza" (African Swine Fever – ASF). ASF cost the lives of a large number of breeding stock in Bali.
A pig farmer from Bangli, I Wayan Sukadana, confirmed a significant loss of pigs. On Monday, 14 December 2020, he told of how 35-day-old pigs are now selling at record high prices of Rp. 1.3 million per head.
Local restaurants, in particular the large number of eateries specializing in the Balinese staple of "Babi Guling" (Roast suckling pig), are being forced to increase prices due to prevailing market prices.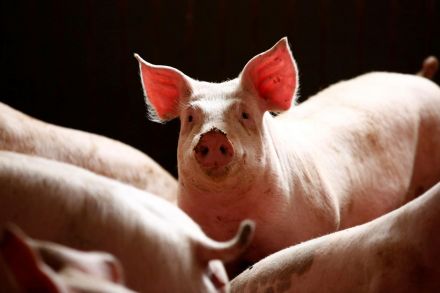 Kadek Julianti, a "Babi Guling" Restaurant operator on Jalan Hayum Wuruk in Denpasar confirmed a serving of the popular pork dish that once sold for Rp. 25,000 now costs Rp. 35,000.
A government spokesman and veterinarian involved in public health and animal husbandry (DPKP), I Ketut Gede Nata Kesuma, confirmed the current shortage of swine stock in Bali. Kesuma said the swine population on the Island was once put at 690,000 animals. He estimates that 4,000 pigs or more died during the ASF swine flu epidemic, and recent heavy demand for pork for ceremonial meals has caused a significant depletion of pork stocks.
Kesuma estimates that pork stocks may have declined by as much as 50% in Bali, corresponding to a 50% increase in the price of pork. As a result, Bali's Provincial Government urges pig farmers to urgently restock at maximum production levels to take advantage of conducive market conditions.