Bali's continuing drought and high temperatures are impacting the export of the Island's high-value mangosteen crop.
Farmers blame the dry weather for the blemished and disfigured outer skins of the current crop of mangosteens (Garcinia mangostana), also grown across Southeast Asia, where it is universally known as the "queen of fruits."
Despite the bothersome aesthetic impact of blemished outer skins, marketplace observers remain hopeful that the El Nino weather phenomenon will not diminish fruit production.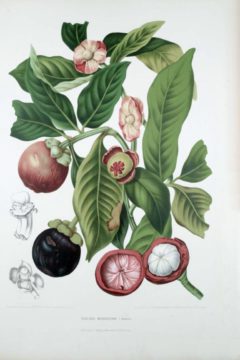 Meanwhile, efforts are underway to ensure demand remains strong for this year's mangosteen crop, with marketing initiatives underway for export sales to Mainland China. The chairman of the Bali Mangosteen Association (AMB) in Pupuan Tabanan and owner of Raja Manggis, Jro Putu Tesan, explained on Monday, 23 October 2023: "If we just depend on the local market, there is a fear that the price of mangosteens will drop because of a large crop."
Meanwhile, some fear that the quality and quantity of mangosteens available for export may be reduced due to El Nino weather conditions and water shortages.
Jro Putu Tesan insists that the quality and quantity of mangosteens can be supported with irrigation and water spraying. Adding: "We hope that the government can help by providing water pumps to farmers and assist in the marketing of the mangosteens."
The harvesting of this year's mangosteen crop has begun in several areas of Bali, including Jembrana and Buleleng. Outside of Bali, mangosteen harvesting is underway in Lombok, West Nusa Tenggara.
In 2019, Bali gained fame for its high-quality mangosteens, exporting 9,000 tons of delicious fruit.
Related Link
North Bali Center for Mangosteen Plantations
Stay Informed on Bali Tourism-Related News: Subscribe to Bali Update