Indonesia's Minister of Tourism and the Creative Economy, Sandiaga Uno, quotes Indonesia's President Joko Widodo, predicting that tourism will restart in Bali by mid-2021.
Quoted by The State News Agency Antara, the Tourism Minister said on Wednesday, 17 March 2021: "If all the number of COVID-19 cases can be controlled and handled, the vaccine has been distributed, and the President predicts that between June and July, God willing, we will rise again."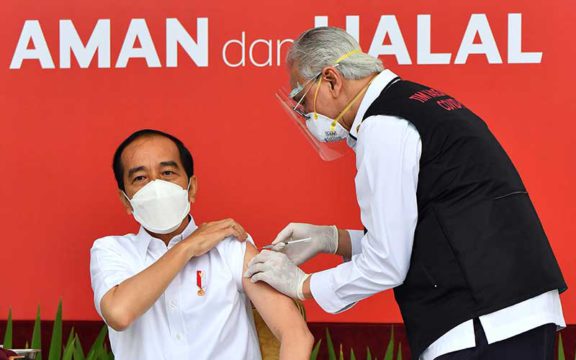 In both the President's and the Tourism Minister's views, vaccination for COVID-19 is a pre-condition to reopening Bali to international tourism together with observance of health and physical distancing. Vaccination and adherence to established health protocols are central to reducing the number of active COVID-19 cases in Bali.
Tourism and Creative Economic Minister Sandiaga Uno says that once infection rates reduce, preparations for reopening Bali tourism – especially international tourism – can begin.
"This must be done very carefully following strict health protocols and with full discipline. Let's not make any mistakes that allow the infection rates for COVID-19 to once again increase," said Sandiaga.