Indonesian President Joko Widodo has ordered the Ministry of Health to accelerate the rate of vaccination against COVID-19 in three provinces: West Java, Central Java, and Banten.
These three Indonesian provinces are targeted because their current level of vaccination remains relatively low compared to other regions of the country. As reported by Tribun-Bali.com, the current level of immunization in West Java is 12%, Central Java 14%, and Banten 14%.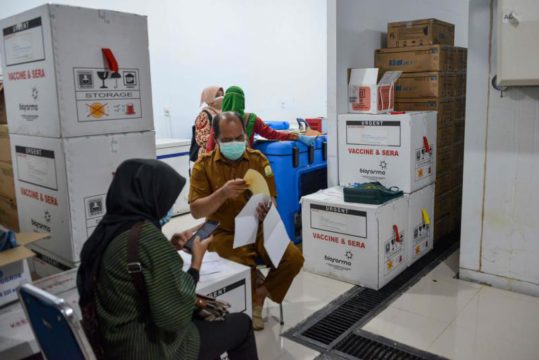 Quoting the Director-General of The World Health Organization (WHO), Tedros Adhanom, President Widodo said one of the keys to controlling the current pandemic is rapid and wide-scale vaccination. The President hopes that a rapid vaccination program in West Java, Central Java, and Banten will support the government's target to achieve "herd immunity" on the Island of Java by August 2021.
In Bali, 81% of all available dosages have been injected. In the Indonesian capital of Jakarta, 72% of all available dosages have been injected. President Joko Widodo has targeted herd immunity in Bali and Jakarta in August or at the latest mid-September.
The President points out that of the 137 million dosages of the COVID-19 vaccine sent to Indonesia, only 54 million injections have been administered. The President insists that there be no delay in the administration of all available vaccine dosages. Additional new dosages of the COVID-19 vaccine are on order and destined to arrive in Indonesia soon.
Saying the amount of unused dosages of COVID-19 vaccine is too much, President Widodo ordered the Minister of Health, Budi Gunadi Sadikin, to quickly distribute all outstanding vaccine stocks and not allow these items to accumulate and idle in health facilities.