The Heinz von Holzen Family's commitment to fine cuisine in Bali is beyond question. The operators of what are arguably the Best Balinese Restaurants and Cooking Schools on the Island, Heinz, and his crew have also published a series of mouth-watering cookery books that have become the quintessential guides to preparing authentic Indonesian and Balinese food.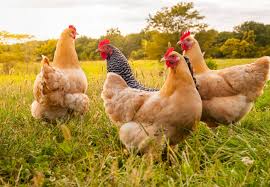 During the slack business period surrounding the global COVID-19 Pandemic, the von Holzen clan has turned their focus to their latest culinary enterprise: the provision of top poultry products for consumer and commercial outlets.
Heinz says dishes made from poultry depend on procuring the highest quality meat products. In determining the quality of chicken, the most important criteria are the meat's appearance and texture.
Appearance is of ultimate concern because good food needs to look good, and unappetizing cuts of chicken will never transition from the meat counter to the shopper's cart. Texture follows appearance in close pursuit in the selection of poultry for food.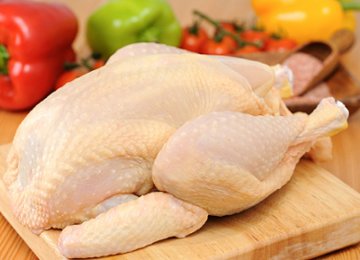 Heinz defines appearance in terms of skin color, meat color, the pinkness of cooked meat, and the avoidance of defects that include bruises and hemorrhaging. Careful and meticulous attention to how their chickens are raised and selected for the market, Bumbu Bali goes to great lengths to produce the most attractive meat cuts. All birds come from farms where they enjoy a short but pleasant life using only feedstocks that promote proper growth and tasty meat.
The chickens' processing also pays close attention to humane and stress-free production methods that conform to Halal practice.
A new enterprise, Bumbu Bali's Poultry Processing Division, has already earned praise and customers who consider this company as the leading poultry processor in Bali.
Following the very highest international protocols on hygiene and sanitation, Bumbu Bali's Poultry Products are the finest on the Island. Using state-of-the-art processing technologies, Bumbu Bali carefully seeks out chickens raised in a semi-free range environment using organic feeds that produce a superior taste.
In careful consultation with their clientele, Bumbu Bali produces poultry to meet the most exacting standards and customized portion requirements of the Island's best culinary outlets. Unsurprisingly, Bumbu Bali has a reputation for innovation, creativity, and quality control.
Bumbu Bali's unwavering mission remains to ensure quality, value-for-money, and unequaled customer service – the hallmarks of every one of their culinary enterprises.
Meeting demands for sustainability, Bumbu Bali always strives to reduce waste by making a small footprint on the natural environment. Waste is intelligently handled and, whenever possible, recycled. Reusable packaging forms a central theme in delivering poultry products to local kitchens and restaurants.