The Four Seasons Resorts operating in Bali at Jimbaran Bay and Sayan Ridge have recently announced key internal promotions to their management team.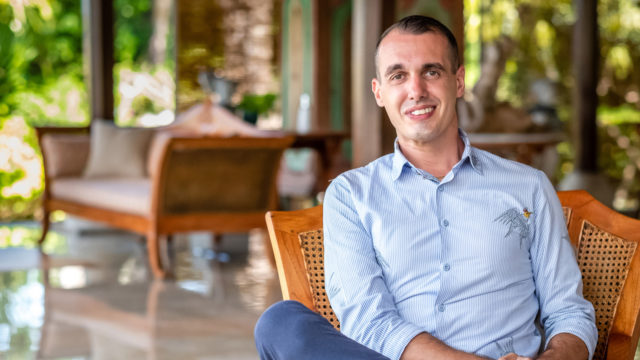 Nicolas Senes – Resort Manager, Four Seasons Resort Bali at Jimbaran Bay
The Four Seasons Resort Bali at Jimbaran Bay has promoted French national Nicolas Senes to the new position of Resort Manager. In this new role, Senes is responsible for the Food & Beverage, Rooms and Engineering divisions – reporting to Four Seasons Resorts Bali General Manager, Uday Rao.
Nicolas has been with The Four Seasons since 2004 when he started as an Assistant Steward Manager in Provence in his native France. Before moving to Bali, he headed up food and beverage operations in Singapore. He spent five years in China with Four Seasons Hotel Guangzhou and the former Four Seasons at Shanghai Pudong.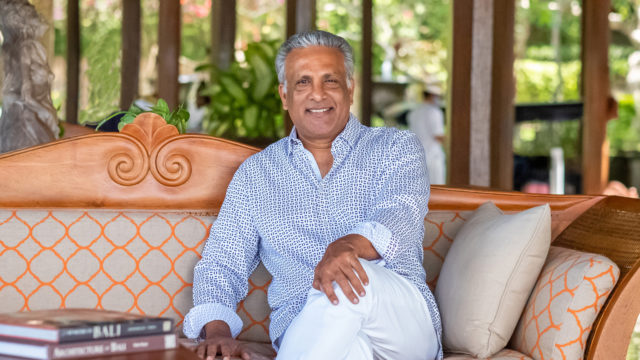 "Nicolas' career as a Food & Beverage leader has spanned both urban and resort properties, and he's excelled in both environments," says Uday Rao. "I'm delighted to expand his responsibilities as Resort Manager at Jimbaran Bay. He brings so much value and energy to the role and a passion for Bali, which has become his second home with his wife and daughter."
Among other recent promotions at the two Four Seasons Resorts Bali at Jimbaran Bay and Sayan, two senior Indonesian chefs have been elevated to executive roles.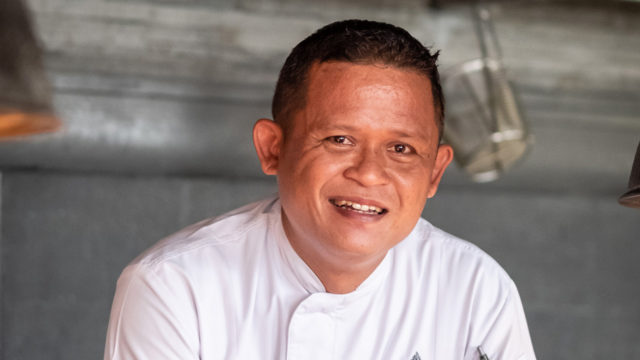 Made Adi Jaya – Executive Sous Chef at Four Seasons Resort Bali at Jimbaran Bay
Made Adi Jaya has been named Executive Sous Chef for the Jimbaran property taking on a Resort-wide role and reporting to Executive Chef Phillip Taylor.
Both men will oversee culinary operations across all the following outlets at the Resort:
· Sundara – the Resort's flagship restaurant overlooking Jimbaran Beach.
· Taman Wantilan's – featuring global cuisine with nine live cooking stations.
· Alu Poolside Café.
· Jala Balinese Restaurant and Cooking Academy.
· In-Villa Dining, catering for weddings and events, and culinary adventures, including the Ocean-to-Table Day in the Life of a Balinese fisherman Excursion program.
Adi Jaya was promoted from his former position as Chef de Cuisine at Sundara. His culinary career with Four Seasons started as a student intern in 1995. He worked his way through the Resort's various restaurants and In-Villa Dining, becoming an indispensable part of the team. When Sundara's former Executive Chef Liam Nealon (now at Four Seasons Resort Chiang Mai) was asked by a journalist what the most important ingredient in his kitchen was, he answered without hesitation, "Made Adi Jaya."
Adi Jaya's early mentor at the Resort was celebrity chef Vindex Tengker, who gave him a strong foundation in modern Indonesian cuisine. He also trained under top chefs in Korea and at the Michelin-starred French and Chinese restaurants at Four Seasons Hotel Hong Kong, broadening his knowledge of flavors and techniques to bring back to Bali.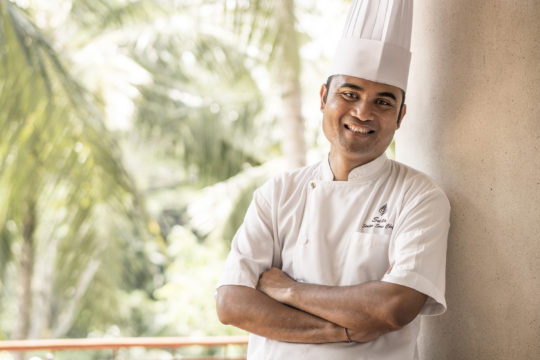 Wayan Sutariawan – Head Chef at Four Seasons Resort Bali at Sayan
Wayan Sutriawan (Suta) has been promoted to Executive Sous Chef of Four Seasons Resort Bali at Sayan. As Head Chef of the Resort, he oversees Ayung Terrace Restaurant, Riverside Restaurant, Sokasi Cooking School, Jati Bar, In-Room Dining, and culinary experiences such as the Megibung Dinner on the River Terrace and a Chef-Guided Picnic in the surrounding wilderness.
Suta, who was Senior Sous Chef before his most recent promotion, joined Four Seasons in 2006. But Suta's technical training and passion for authentic cuisine – began at the age of 12 when he was adopted by his auntie and exposed to regional dishes from across Indonesia. He has just released a cookbook, Cherished Recipes From My Childhood, where he shares his favorite recipes, many of which are shared with guests to enjoy at Ayung Terrace. It also contains "forgotten" Balinese recipes that Suta is on a mission to keep alive with the Chef's Table dinner at Sokasi Cooking School. Along with his local expertise, Suta also brings a solid international culinary grounding to the Resort's menus, obtained during five years at Four Seasons Resort Maldives at Landaa Giraavaru.
Related Links
Four Seasons Resort Bali at Jimbaran Bay