The government is abolishing a proof of residence or domicile for those seeking access to the nationwide vaccination program for COVID-19. The abolishment of the need document a fixed address has been done to help the government achieve its target of one million vaccinations per day.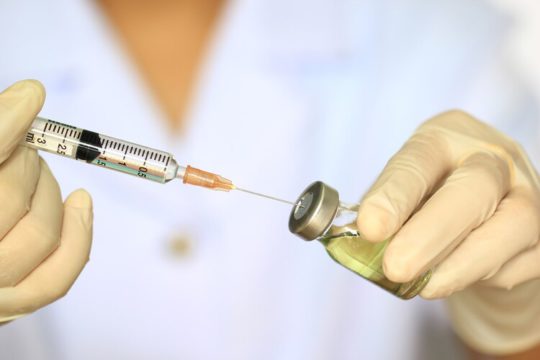 Quoted by the State News Agency Antara, The Interim Director-General for Disease Prevention and Control, Dr. Maxi Rondonuwu, said: "The Service Posts (for immunization) can provide injections to all targeted individuals without reference to place of domicile or address shown on an official identity card (KTP)."
This loosening of the requirement to show a fixed address was affirmed in a circular memorandum (No. HK.02.02/I/1669/2021) regarding the acceleration of COVID-19 vaccinations.
The broader access without proof of address reportedly applies to all health centers, government hospitals, port health offices, and private medical facilities providing free vaccinations.
Maxi explained that the government was moving forward rapidly to provide vaccine and logistical support to achieve an average of administering 1 million dosages of COVID-19 vaccine daily.
He reminded that the interval between the first and second injection of the vaccine was 28-days for COVID-19 Sinovac and 8 to 12 weeks for COVID-19 AstraZeneca.