A 3-year-old girl died in the swimming pool of the Hotel Golden Tulip Jineng Resort on Jalan Sunset Road in Kuta, Bali, at mid-day Saturday, 07 May 2022.
As reported by RadarBali.com, the three-year-old, identified only by the initials HUM, together with a 5-year-old sibling and a group of other children, began swimming in the pool at 11:00 a.m. The deceased child's father, Rizki, accompanied the group in swimming at the hotel's pool.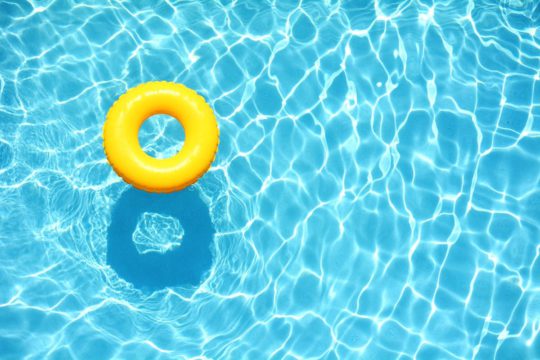 The father and a group of swimmers left the pool area at noon, returning to their rooms to change their clothes. The group became alarmed when the 3-year-old-girl was nowhere to be seen.
Meanwhile, other guests at the hotel saw the child's motionless body floating face-down in the swimming pool where no lifeguard was in attendance. Guests began screaming as adult acquaintances of the child rushed to remove her from the swimming pool and attempted to restart her breathing. Transported to the Siloam Hospital on Jalan Sunset, the child was pronounced dead on arrival.
An unnamed source confirmed that the child was buried in the Muslim cemetery in Panjer later on the same day.
The child's parents have filed a report with the Kuta Police Precinct. As reported by NusaBali.com, a spokesman for the child's family has publicly stated that the parents have resigned themselves to the child's death. The parents have declared their desire to view the hotel's CCTV recording from the pool area and met with the Hotel Golden Tulip Jineng Resort's management on Monday, 09 May 2022.
When the parents met the hotel's management, they were asked to sign a draft agreement/settlement prepared by the hotel.
When the family viewed the surveillance film, they questioned why the area covering where the child drowned was inexplicably blurred in the surveillance footage. The family's spokesman told the press a suspicion had been created that the film was edited to be purposely blurred.
The spokesman also tabled questions on why the fully-booked hotel posted no lifeguards at their swimming pool during the holiday period. The family spokesman questioned why no hotel staff member was present during the rescue effort. Adding: "When I lifted the child from the pool and gave emergency assistance, she coughed, and we brought her immediately to the Siloam Hospital." 
The family is now demanding to be given access to the original and unedited video recording of the drowning incident and is calling for police assistance in conducting a thorough investigation. 
The Siloam Hospital is located approximately 400 meters away from the hotel.
 The hotel has yet to issue a formal statement surrounding the incident. Police from the Kuta Police Precinct have reportedly visited the hotel and promised to give a formal statement.