Balipost.com reports that in December 2022, two foreign tourists were bitten by rabid dogs, 
The potentially deadly attacks were discussed at an open Badung Regency House of Representatives (DPRD-Badung) session on Thursday, 19 January 2023. Legislators and the public have raised concerns that a rabies outbreak in the Kuta area of the Island might destroy Bali's tourism image if not quickly controlled.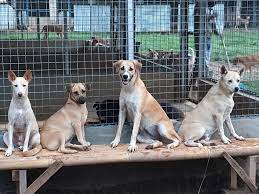 According to the Head of Animal Health with the Agriculture and Food Service (Keswan) for Badung Regency, I Gede Asrama, two foreign tourists were the victims of canine attacks in the Legian area of Kuta. After officials captured the dogs and performed laboratory examinations, the animal was declared "positive" for rabies.
Unfortunately, the whereabouts of two bitten foreign tourists remain unknown, making it problematic to provide life-saving treatment.
Asrama commented: "The dog has been examined and found positive for rabies. We have looked for the two bitten tourists but cannot find them, and we are concerned that their lives will be at risk if they do not soon receive rabies anti-viral injections (VAR)."
Gede Asrama said his agency is working to keep Badung Regency rabies-free. Adding: "One of our programs is to free Badung Regency from rabies, and we are also seeking to control the spread of hoof and mouth disease."
Asrama warned, "If rabies is not quickly handled, it poses an extreme risk to tourism; Bali must be free of rabies."
The Badung Regency continues to provide free-of-charge rabies vaccinations for pets who can spread rabies in South Badung. In addition, the government is working to exterminate free-roaming and ownerless dogs.
Related Article