In its continuing series of outstanding musical performances, The Padma Concert Series proudly presents Indonesia's only male harpist, Rama Widi, appearing on Saturday, 17 December 2022, in The Plumeria Grand Ballroom at The Padma Resort Legian Bali.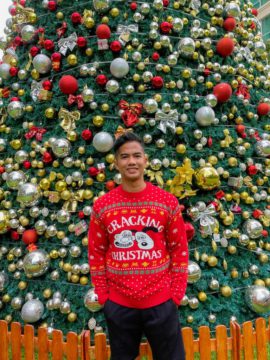 Rama's Bali appearance, presented in two parts, will feature Christmas favorites. He will be accompanied by supporting artists: Soprano Dessy Ananta; Vionists Danny Robertus, Ketshi Fitra Satwika, and Hafis Lifinanda; Cellist Bill Aryo; and percussionist Adrian Muhammad.
A highly acclaimed graduate in musical education in Vienna (2010), Rama Widi has performed in Vienna, The Netherlands, Singapore, and Indonesia as a soloist and principal orchestral performer of both classical and operatic works in more than 30 separate stage performances.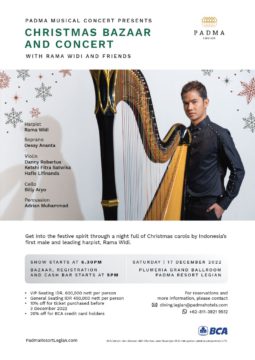 A teacher of harp, piano, viola, and orchestral studies, he has shared skills and knowledge, having taught in Indonesia, Vienna, and Thailand, where he has filled the roles of principal harpist and teacher.
Rama Widi's "Let the Music Play" recording is available on YouTube, Spotify, and Apple Music.
Christmas Bazaar
Rama's 17 December 2022 Padma Music Series recital forms part of a larger Christmas Bazaar on the same date that will capture the unique spirit of the holiday season.
Tickets purchased online will allow attendance at Widi Rama's Christmas Performance, starting at 6:30 pm and lasting until around 8:00 pm. Meanwhile, outside the Ballroom, a Christmas Bazaar will operate from 5:00 pm and after the performance until approximately 9:30 pm.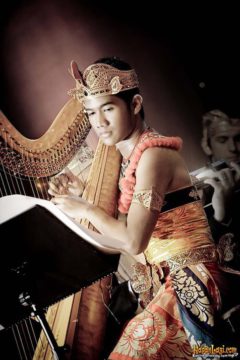 The Bazaar will feature attractively priced refreshments (cash bar), Christmas specialties, and holiday gift items. Adding to the festivities, well-known local pianist – Astrid Sulaiman will perform seasonal evergreens at the Bazaar. Guests are welcome to step up to the piano for some impromptu Christmas caroling.
Admission to the concert is by ticket. The public can join the Bazaar in the foyer without charge before and after the concert venue.
Concert Cost
VIP Seating Rp. 600,000 net per person
General Seating Rp. 450,000 net per person
10% early bird discount for tickets purchased before 03 December 2022
20% discount for payment by BCA Card (not combinable with "Early Bird Discount.")
BOOK TICKETS ONLINE VIA THIS LINK
For Reservations and more information, please contact: Email or WhatsApp +62-811-3821-9512