Veteran hotelier Randy Shimabuku has been named general manager of Four Seasons Resorts Bali, taking leadership of the two iconic resorts at Jimbaran Bay and Sayan from Uday Rao on a new assignment with the company in Sydney, Australia.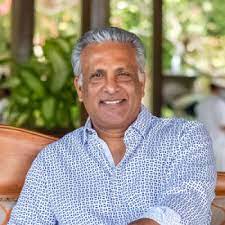 Shimabuku's appointment comes as the Four Seasons in Bali unveils a new spa, new culinary team, and an innovative immersive experience pledged to showcase Bali's vibrant culture and diverse landscape.
"As a leader, you must be inspired and enriched to enrich others," says Randy. "There's so much inspiration in Bali. I feel like a kid again. I want to soak it all in and learn about the culture, the foods, and the traditions – that sense of community is as important to our company culture as it is to the guest experience."
Part of the "Three Continents Club" after having worked across North America, Africa, and Asia at nine properties in his 34 years-plus career with Four Seasons. His childhood dream was to be a commercial pilot like the Pan Am captains he saw breezing through Honolulu Airport, and he qualified to fly small planes when he was 19. In the end, it wasn't as much fun as he'd thought; he opened the escape hatch and never looked back.
Working at sea level, Randy's career over the coming decades soared. His journey with Four Seasons has taken him from Toronto to Tokyo, Beverly Hills to Kuala Lumpur. Along the way, he encountered more than his share of crises, including not one but two revolutions during his eight years as General Manager at Four Seasons Hotel Cairo at The First Residence. He was the host-extraordinaire as General Manager of Four Seasons Resort Maldives at Kuda Huraa, where he oversaw major renovations.
The veteran hotelier approaches his new role in Bali with the same humble nature with which he landed his first job as a pot washer at age 16. "Coming from Hawaii, the 'Island Mentality' is very deep in my DNA," Randy says. "Being more aware of myself and open to learning as much as teaching is the only way to maximize my exposure to everything a new destination has to offer."
He takes over from Uday Rao, Bali's longest-serving General Manager, who has moved to lead the team at Four Seasons Hotel Sydney.
"I've known Uday for 30 years. We worked in Tokyo together. The way he has handed over the resorts to me, as precious as a baby, speaks volumes about his deep respect for the people and their culture. I feel honored to be the caretaker and am excited to get to know the people at the two resorts, who are true ambassadors of Bali and Four Seasons," he says.
Both "foodies" who love wine, Randy and his Japanese wife Atsuko, are looking forward to exploring traditional markets, the Jimbaran Fish Markets, and the vibrant dining scene of South Bali and Ubud.
"Bali is a unique island destination. You can get completely off-the-grid in remote wilderness or secluded beaches one day, visit 9th-century temples and incredible art galleries the next, and then head for the 'city lights' to discover innovative restaurant concepts and mingle with people from all over the world. I know that Atsuko and I will love the strong sense of community and the beautiful balance between traditional village life and cosmopolitan lifestyle. I feel so lucky to be here in Bali," he says.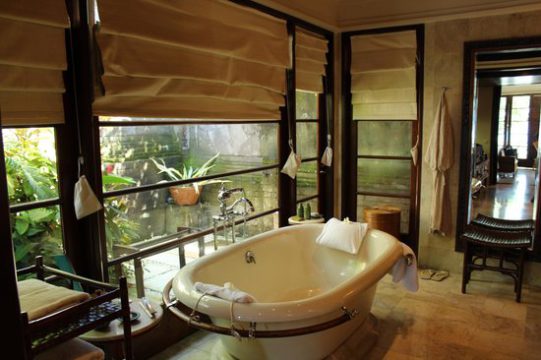 About Four Seasons Resorts Bali
Four Seasons operates two properties in Bali that showcase Bali at its best. The iconic all-villa beach retreat of Four Seasons Jimbaran Bay covers 14 hectares of hilly headland and tropical water gardens adorned with hundreds of statues and shrines on the shores of the Indian Ocean.
Four Seasons Sayan is an intimate hideaway nestled between two rivers in the central highlands near Ubud. The entrance to this architectural icon is via a footbridge high above the treetops, which brings you to a stunning rooftop lobby pond to start your descent into paradise. 
Website Four Seasons Jimbaran Bay