The five-star South Bali luxury beach resort: The Apurva Kempinski Bali, continues to break new ground with the launch of a new Gallery of Music and Art.
The opening of the new Gallery was marked by a special event held at the Resort's Pendopo Lobby on 1 December 2022. The Gallery's inaugural exhibition is a collaboration between Raul Renanda and Truedy. Raul pours his creativity onto canvas, expressing his thoughts in lines and colors, while Truedy – a young talented musician, complements the paintings with compelling piano performance. Together, the two artists present a unique artistic experience in the art themes on "Nusantara" – the Indonesian archipelago, and the intense pride felt in the hearts of the Indonesian people.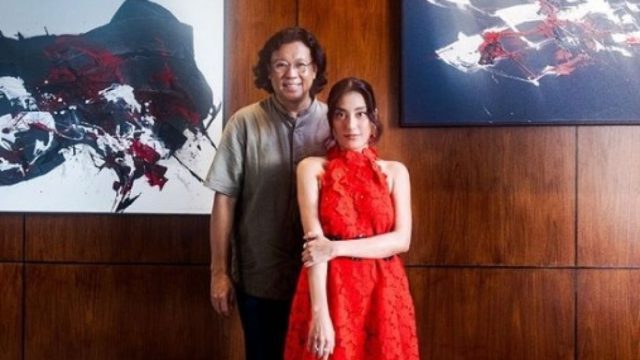 Renanda's paintings will be on display through the end of February 2023.
In future exhibitions, The Apurva Kempinski Bali's Gallery of Art and Music will focus on new artists, changing the featured artist every three months. Hotel guests and Bali visitors are welcome to view and enjoy the cavalcade of outstanding art accompanied by exceptional musical performances.
Raul Renanda
The Indonesian artist Raul Renanda is well-known in Indonesia's art community. From designing hotels and resorts to participating in art exhibitions, his works are found in leading architectural and interior design projects and form part of many other art-based ventures. Raul's impressive portfolio includes designing 25 years ago the proscenium theatre at 'Teater Jakarta' at Taman Ismail Marzuki. He participated in creating the magnificent Sjuman+Renanda Concert Grand Piano – a grand concert piano. Only two of these exquisite instruments exist worldwide, one displayed in the Apurva Kempinski Bali's lobby.
Independent artist Truedy is a talented Indonesian musician who performs regularly at The Apurva Kempinski Bali. The Bali-based performer draws her inspiration from various genres, crossing across many musical styles while infusing her music with elements of her life's journey, creating highly distinctive compositions in the process.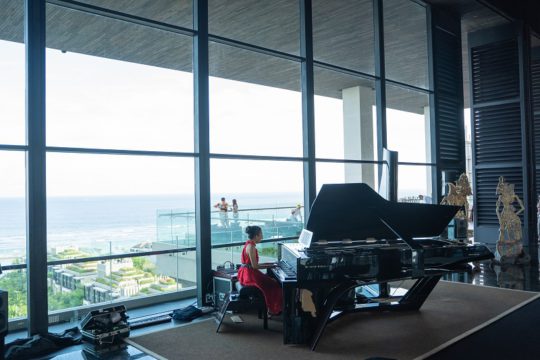 Truedy has performed at festivals both in Indonesia and abroad. Her musical background and desire to connect with her audience impart a high degree of charisma to each performance, effortlessly engaging her listeners. 
"The Gallery of Art and Music is a truly special project for us, and we are delighted to have both Raul and Truedy, who are such amazing artists, join us in launching this project," said Vincent Guironnet, general manager of The Apurva Kempinski Bali.
Guironnet said: "This project also offers a sneak peek into our 2023 "Powerful Indonesia" campaign, where we emphasize the wonderful talents of Indonesia, and we cannot wait to share more about the exciting plans we have in the future."
Related Link