The growing number of entertainment night spots in the Seminyak, Kuta, and Canggu corridor of Bali and the resulting noise pollution that occurs almost every night, lasting until the early morning hours, has become a source of constant anger and upset for those living in the areas.
As reported by Balipost.com, residents have published an online petition to the attention of President Joko Widod and Bali Governor Wayan Koster, demanding firm action to eliminate the general disruption and extreme noise pollution found in North Kuta – such as Batu Bolong, Brawa, and Canggu.
In response to these complaints and the resulting publicity, the Chief of the North Kuta Police Precinct, Police Commission Putu Diah Kurniawandari, said on Tuesday, 13 September, that his force will coordinate with the Badung Regency Enforcement Agency (Satpol PP Badung) to visit local night spots and recommend that music volume be reduced starting from 10:00 pm.
Local public ordinances and zoning laws stipulate outside amplification is forbidden, limiting amplified sound to enclosed sound-proofed interior spaces, specifying curfew hours by which amplified music must cease, and a specific outside decibel limit of 70 decibels in areas surrounding Bali night spots. Other local zoning laws stipulate minimum setback distances from the shoreline for construction to preserve open public access to the seas.
Much to the chagrin of residents in this area and the general public in Bali, these rules are seldom applied or enforced by enforcement agencies, with officials disingenuously claiming they lack the proper authority to take action against violating business.
Meanwhile, environmentalists are blaming noise pollution in beachside areas as being destructively harmful to sea life ranging from whales, porpoises, the general fish population, and nesting sea turtles.
A resident describes how the Batu Bolong and Brawa Beach areas of North Kuta are disturbed by open-air entertainment venues." Every night, every weekend, every month, both before and after the pandemic, people report they cannot sleep at night. After 10:00 pm, noise booms out from open-air bars adjacent to sacred Balinese temples. The noise makes windows and doors vibrate. It's worse than an earthquake." The resident continued, saying the noise pollution happens every night until 1, 2, 3, or sometimes 4 am.
Online Petition
The online petition published at Change.org originated by P. Dian on behalf of the people of Bali and, particularly, the people living in the Canggu. The petition area addressed to Indonesian President Joko Widodo, the chair of the PDIP Parti Megawati Seokarnoputri, Bali Governor Wayan Koster, the Regent of Badung Regency I Nyoman Giri Prasta, the chairman of Parisada Hindu Dharma Indonesia (PHDI) Major General (Ret) Wisnu Bawa Tenaya, working chairman of PHDI-Bali Nyoman Kenak, traditional chiefs (kelian) in Canggu and Berawa, the provincial head of Bali Enforcement Agency (Kasatpol PP Provinsi Bali) Dewa Nyoman Rai Dharmadi, and the head of Kasatpol Badung I Gusti Agung Ketut Suryanegara.
The petition has accumulated more than 8,000 petitioners and remains online, still garnering more signatures at Change.org .
One petitioner commented: "We sincerely request the government immediately enact strict regulations with official and severe sanctions, with strict monitoring by the Public Order Enforcement Officers. We can no longer remain silent because our beautiful island of Bali can still be saved. Rioters are obliterating our sacred culture for the sake of their businesses solely at the expense of the interests of thousands of other people and the 'basic human rights of most people to rest," one petitioner wrote.
"Other countries have formal rules that forbid loud amplification after 10:00 pm. In these locales, violators are subject to strong penalties and can even have their businesses closed, licenses revoked, and doors sealed," said a police spokesman.
Residents also complain that the beach area is becoming known for outrageous and immoral acts, causing many local people to abandon their homes in search of more peaceful surroundings. Petitioners cited a pattern of actions at area bars, including public intoxication, public sex acts, and urinating on temple grounds.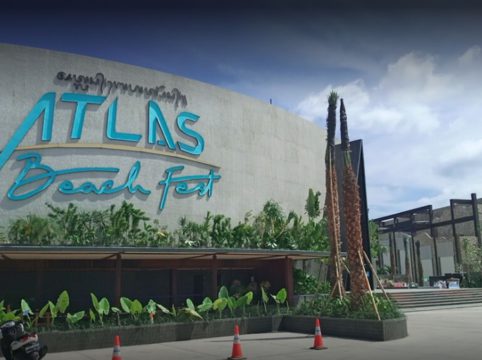 Police officials and residents cite the growing number of new large beach clubs with capacities for thousands of tourists as the worst contributors to sound pollution. One new open-air night spot – Atlas Fest – is Asia's largest beach club and entertainment center. Finns Beach Club – one of several competitors – claims to have hosted 10,000 guests for its 2021 New Year's Eve Party.
In response to the petition getting international press coverage, the head of the Badung Enforcement Agency (Kasatpol PP – Badung), I Gusti Agung Ketut Suryanegara, announced his office would coordinate with the Provincial Government of Bali on the extent of any violations committed by the night spots. These investigations will specifically focus on Home Affairs Minister Directive No. 42 of 2022 and Bali Governor Regulation No. 16 of 2016, which regulates amplified sound.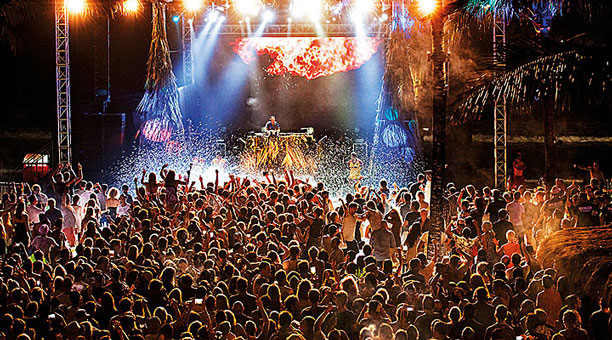 Generally, acceptable maximum continuous sound levels in residential areas are 55 DBA – a decibel level roughly equivalent to the sound of a vacuum cleaner. Business and entertainment areas increase the maximum sound level to 70 DBA – a decibel sound level compared to the sound of a dishwasher or washing machine.
Currently, restaurants and bars are allowed to remain open until 2:00 am, stipulating that volume levels will be dramatically reduced starting from 10:00 or 11:00 pm.
What The Petition Says
The petition is still available for signature at change.org and addressed to both national and provincial leadership, made the following points: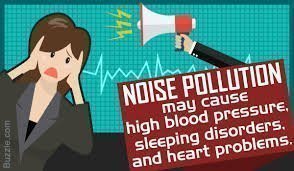 ∙ The people of Bali, including those in the Canggu area, who have suffered during the COVID-19 pandemic, are now suffering after the pandemic from the practices of beachside night spots.
∙ Bali's reputation as a place of beauty, spirituality, and culture is threatened by the behavior and practices of "loud, rowdy bars, beach clubs, night clubs, with ugly behaviors happening right next to our residences and next to sacred Balinese temples."
· The petitioners are joining forces to prevent Bali from being "obliterated from the face of the earth before it is completely too late."
· "The booming sound from open bars in both Batu Bolong and in Brawa, next to Balinese holy temples, is so loud that it makes the windows and doors vibrate. Worse than an earthquake. This noise disturbance lasts every night until 1 am, 2 am, 3 am, and some bars even until 4 am!
· Despite some enforcement efforts by local law officials, the noise levels in the area are now "worse than ever."
∙ These continuing activities deny the basic human rights of restful nights and are causing "thousands" of people, including Balinese residents, expats, and foreign and domestic tourists, to abandon Canggu and Bali, vowing never to return.
∙ Bali is becoming "a place of insane noise pollution with the sound of loudspeakers blaring from bars till almost dawn, combining with the sound) of motorbikes and shouting drunken tourists."
·"Many of these clubs and bars are directly adjacent to temples, including "Pura Kahyangan Jagat'" which are among some of the most sacred in Bali. And next to these temples, indecent and disrespectful acts have been occurring, including drunkenness, sexual behaviors, urinating in the temple walls area, and the possible consumption of illegal substances. 
∙ There are frequent fights and speeding drunk motorcyclists have ended in fatal accidents. Some bars built directly on the beach also cause environmental problems due to their proximity to the sea."
∙ The petitioners are calling on the government to pass and enforce strict regulations that include severe sanctions. Satpol PP must diligently monitor these rules.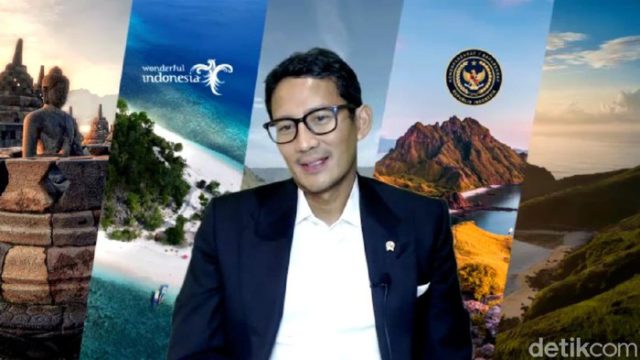 The Indonesian Minister of Tourism and the Creative Economy announced he was imminently flying to Bali to personally survey the situation and to meet with officials and community members
Related Links