Following a closed-door limited cabinet meeting led directly by Indonesian President Joko Widodo at the Presidential Palace in Jakarta on Monday, 28 December 2020, a decision was issued banning entry for all foreign nationals starting from 01 January until 14 January 2021.
Quoted by CNBC and Detik.com, Indonesia's Foreign Minister Retno Marsudi shared with the press the background for the ban on 28 December 2020.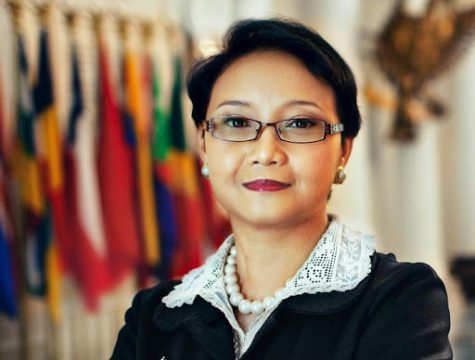 Retno Marsudi said: "First, there is now news of a new strain of the coronavirus, which is reported by several sources as having a more rapid rate of contagion. Second, contemplating the above, on 28 December 2020, it has been decided to temporarily close Indonesian to the entry of all foreigners from 01 January until January 2021.
Continuing, she said, all foreign national entering Indonesia before 31 December 2020 must comply with the Circular Memorandum of the Task Force for the Mitigation of COVID-19 Number 3 of 2020, which stipulates:
a. Foreigners, when arriving in Indonesia, must present proof of a PCR Swab Test from their point of origination issued a maximum of 2 x 24 hours before departure for Indonesia and attach an Indonesian e-HAC Declaration (Indonesian Health Alert Card).
b. Upon arrival in Indonesia, foreign nationals must undertake a new PCR Swab Test. If that test is negative, then the subject foreign national must undergo five days of quarantine counting from the date of arrival in Indonesia, staying in a quarantine facility prepared by the Government.
c. After undergoing quarantine for five days, travelers must undergo another Rapid Test PCR Swab Test. If this test is "negative," the traveler is free to continue on his or her journey.
Starting from 01 January 2021 until 14 January 2021 no foreign national will be allowed to enter Indonesian territory.
Foreign Minister Retno stated these rules do not apply to Indonesian nationals returning to the Republic.
Indonesians returning to Indonesia must comply with an addendum to the latest Circular Memorandum. Moreover, Indonesian nationals who serve as a Minister of State or at a similar or at a higher level are exempted from these strict health protocols.
An Indonesian molecular genetic expert, Dr. Riza Arief Putranto, DEA, has explained why, perhaps, the new variant of COVID-19 discovered in the United Kingdom has not yet been detected in Indonesia. Adding: "The correct information is that the mutated virus VUI 202012/01 or B.1.1.7 from the United Kingdom has not yet been detected in Indonesia because Indonesia's genetic surveillance systems are inadequate and require new detection technology," said Dr. Putranto.
In any case, Dr. Putranto said the vaccines now being used against COVID-19 will effectively combat the new variant of the coronavirus.