The State News Agency Antara quotes the Coordinating Minister for Maritime Affairs and Investment, Luhut Binsar Pandjaitan, who states that the government is considering opening Indonesia's borders for international visitors, specifically in Bali.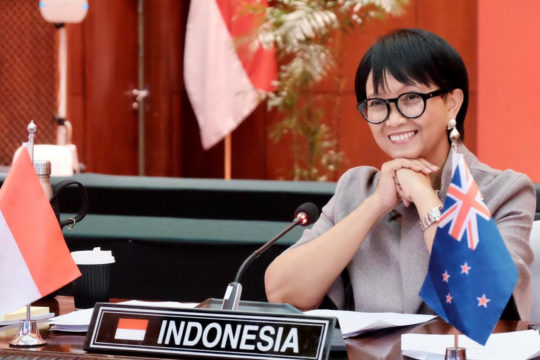 Luhut said chief among the considerations for opening Bali's borders is the widespread vaccination program now being carried out by the government.
"When will we open (borders) for foreigners? This discussion is still underway. We are also looking at which countries will be allowed to visit, (especially) where COVID019 cases have begun to decrease, and which countries distribute the most vaccines. This is what is currently being discussed,' said Luhut in a virtual press conference at the Bali Investment Forum on Friday, 26 March 2021.
Luhut said any decision to reopen Indonesia for tourism has to be done according to set parameters and be based on reciprocity. Indonesian tourism, he warned, would not be reopened instantly on a national scale but on a port-by-port basis – such as reopening only Bali initially. Adding that countries operating reciprocal access with Bali and Indonesia must use similar parameters and benchmarks to safely open a travel bubble.
In seeking travel corridor partners, countries will be selected to control the spread of the coronavirus and have a strong vaccination program in place. Another consideration is whether or not direct flights operate between the foreign destination and Indonesia. Authorities see direct flight as key to reducing the risk of contagion.
Also weighed by Indonesian authorities in selecting travel corridor partners are the financial circumstances of the foreign nation. Indonesia wishes to cultivate travel from economically developed countries as part of their focus on seeking quality tourists with high per diem spends.