A team of Indonesia's best chefs has departed to participate in the final round of Bocuse d'Or, the world's most prestigious culinary competition, held in Lyon, France, 26-27 September 2021.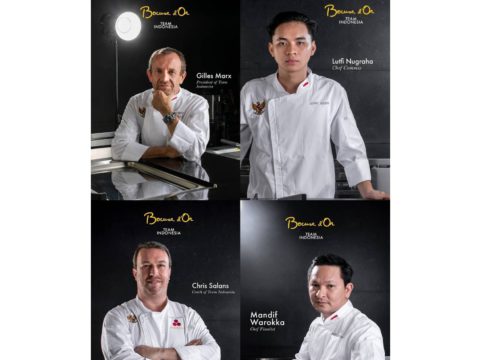 The Indonesia team's participation in the world's most prestigious cooking competitions is supported by The Ministry of Tourism and Creative Economy. The Bocuse d'Or is held in the world gastronomy center of Lyon once every two years.
At the Bocuse d'Or Indonesia will be represented by Chef Mandif Warokka in the role of Competing Chef with Nugraha Lutfi as the Commis Chef. Both men hail from BLANCO par Mandif Restaurant in Ubud Bali.
Chef Mandif is a familiar face at international culinary competitions. In 2005, he won the gold medal at Salon Culinaire-Dubai.
Also assisting the Team in the role of National Coach is Bali's celebrity Chef Chris Salans of the legendary Mozaic Restaurant in Ubud, together with Chef Gilles Marx of Amuz Gourmet as the president for "Team Indonesia." Under Chef Marx's leadership in 2011, Indonesia made its inaugural appearance in the final round of the Lyon Event.
To win the right to compete in Lyon, the Indonesian Team had first to win a national competition featuring Indonesia's best cooking talent. This was followed by successful participation in a regional competition.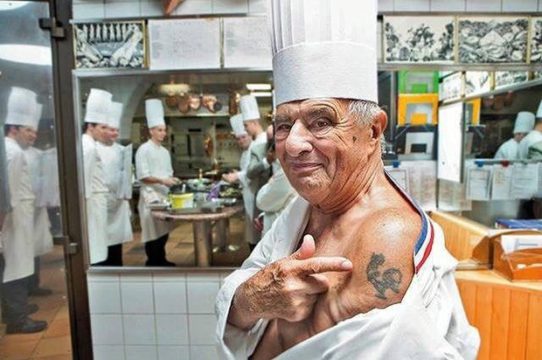 "Competing in Bocuse d'Or is the perfect opportunity for me to prove that Indonesian chefs have what it takes to be considered internationally," said Mandif. "We want to display in this competition the quality and diversity of Indonesia's culinary treasures – from our flavor profiles to our ingredients. Our country is blessed with nature's best from the ocean to the fertile landscape; these serve as our main inspiration in creating our dishes. So that we hope through our cooking, judges and the world could have a glimpse and taste of what is Indonesia."
Nugraha Lufti, traveling to Lyon in the role of Indonesian Team Commis Chef, commented, "I'm only 21, but this opportunity is truly an honor for me to be able to join a battle alongside Chef Mandif representing Indonesia in the most exclusive global cooking competition."
The Team competing in Lyon is buoyed by French-trained Chef Chris Salans, who attests after living in Indonesia for more than 20 years that he is confident that Indonesian chefs can compete at the global level at Bocuse d'Or.
Chef Lutfi was selected to assist Chef Mandif based on his proven culinary skills and long professional affiliation at Blanco par Mandif Restaurant in Bali.
The President of the Indonesian Culinary Team entered at Lyon Chef Gilles Marx says: "Knowing that Indonesia was chosen to get into the final round of Bocuse d'Or 2021 is a statement of our culinary capacity. After a decade, I am sure that Indonesia is more ready to be back and aiming for the top position in this competition."
ABOUT BOCUSE D'OR
The Bocuse d'Or Competition is the most rigorous culinary competition in the world, held every two years in Lyon, France.
Twenty-four countries are selected to compete, and each country's team comprises one chef and one commis assistant. Named for the late Chef Paul Bocuse, the event takes place over two days in Lyon, France, at the SIRHA International Hotel, Catering and Food Trade Exhibition.
Named in honor of the legendary Chef Paul Bocuse, Bocuse d'Or is considered the "Olympic Games of the Culinary World."
Balco par Madif Restaurant Website
Mozaic Restaurant Gastronomique in Ubud Bali Website