Balidiscovery.com has sadly learned that a truly legendary figure in Indonesia's hospital industry and a cherished personal friend has left the scene on Monday, 31 August 2020, with the death of Peter J. Soeharjo (bin Roesiat) in Jakarta at age 84.
While still in his teens in the mid-1950s, Peter's precocious intelligence and energetic spirit came to the attention of Indonesia's first President Sukarno, ushering the way from a formal Swiss Hotel Management School education from 1956-1959. Further educational opportunities followed in Manila (MBA), Cornell University (Hospitality Degree), and Michigan State University (Marketing).
The first Indonesian general manager of the iconic Hotel Indonesia in Jakarta (1974-1980), Peter Soeharjo remained active long after his contemporaries were enjoying their retirements. His last assignment was as an Owner's Representative for The Stones Hotel in Legian, Bali. Other milestones include President Director of Panghegar Management (2009-2015) and Deputy CEO of the Sahid Hotel Group (1994-2014).
Peter spent two decades working with the government-owned Hotel Indonesia Group as Vice-general manager at the then Hotel Indonesia InterContinental (1962-1965), Managing Director of the Hotel Bali Beach (1965-1968), Vice-President of Operations and Marketing for the Hotel Indonesia International Group (1977-1980), and as General Manager of Hotel Indonesia (1974-1980).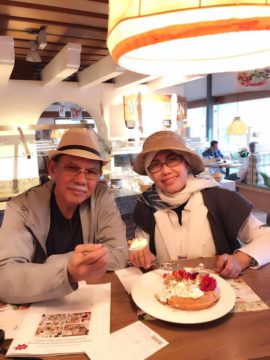 Soehardjo held a special place in his heart for the Hotel Indonesia Jakarta (now the Hotel Kempinski Jakarta). He was hand-picked by Indonesian President Sukarno for a senior management role at the Hotel in the early 1960s, eventually rising to become the first "home-grown" general manager of the hotel (1974-1980).
In an interview conducted several years ago, Peter said: "The Hotel Indonesia represents the beginning of an international standard and modern hotel industry in our beloved homeland. I am proud that I was allowed a role in its development and operation, no matter how small."
Peter Soeharjo – Rest in Peace
1936 – 2020