A Bali Icon of almost mythic proportion has passed with the death last week of Victor Mason in his 85th year.
A vital element of the Bali scene since the 1970s, Mason was born in the U.K., where he attended The Claremont School in Sussex, years before embarking on an international journey that included a stint with the Wine and Spirits Division of the British Conglomerate – Swire Group in Hong Kong. He eventually found his way to Bali – a place that became his spiritual home for the remainder of his life.
Details of Mason's early education are hard to come by, but that Swire Corporation employed him suggests that he held a pedigree only obtainable from one of Britain's best schools. But, beyond any tertiary certification, those among the privileged group who made Victor's acquaintance knew they were encountering a well-read man of considerable erudition.
Mason was a noted raconteur, a skill demonstrated as a public speaker, educator, and the author of at least five books:
· Bali Hash (1988)
· Birds of Bali (1989)
· Bali Bird Walks (1992)
· Butterflies of Bali (2005)
· Bali Children's Favorite Stories
Two of Mason's Books – Butterflies of Bali and Birds of Bali are widely recognized as the definitive and most authoritative publications of their kind.
The book Bali Bird Walks was the backbone of popular trekking programs operated by Mason that attracted appreciative bird watchers from around the globe.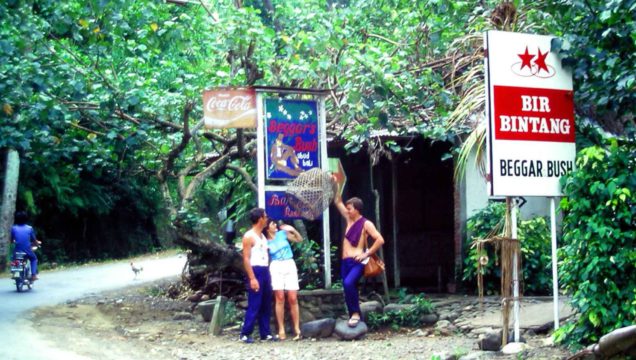 Drink in Hand and On a Roll
"Theatrical" and "dramatic" in the nicest sense of those words, he would employ his keen mind and insights that were masterly delivered in a practiced voice once used professionally in voiceovers for popular film documentaries. He generously shared his encyclopedic knowledge on various topics, including Balinese culture and history, music, butterflies, ornithology, single malt whiskey, and the recommended most scenic route between any two points on the Island. Victor regularly held court at Hash House Harrier gatherings and at Beggar's Bush – a pub he founded at the bridge over the Wos River in central Ubud.
NEWSWEEK voted Beggar's Bush as one of the "Best Bars in Asia" in the early 1990s.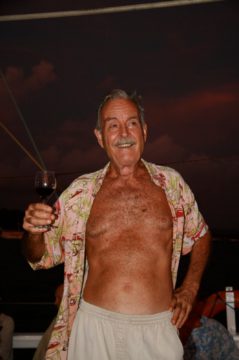 Before becoming a pub owner, Mason opened the well-known La Taverna Hotel on Sanur Beach.
Mason enjoyed a worldwide gathering of friends and admirers accumulated during decades of travel, and while establishing and developing Hash House Harriers in Bali and the rest of Indonesia. Regular Hash runs – including the notorious "Red Dress Run," where men in drag run down remote paths and "transgress" local villages in varying states of insobriety.
The Hash House Harriers (HHH) is universally known as a Running Club with a Drinking Problem or a Drinking Club with a Running Problem. Onward, ever onward.
Victor Mason is survived by two daughters, Helena and Neroli. His former wife, Jasi, played a pivotal role in his final days of care and assisting with funeral preparations.
No eulogy for Victor Mason can ever do justice to this remarkable man who made a lasting impression on Bali and all he met. However, as parting words, we share some loving comments posted online on 29 December 2022 by his daughter, Helena: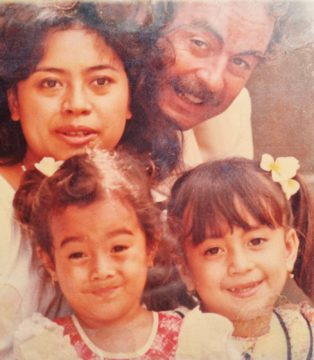 In loving memory of my dad, Victor Mason. A jolly man full of fun and laughter who enjoyed adventures in the sun amidst the birds and the trees more than anything.
A man who seeks, a man with a great thirst for knowledge who spends his days reading and writing on his desk. An old soul with a free spirit who lived his life courageously and always to the fullest. I know your soul is only saying goodbye, but your spirit will always be with me. When I see a bird chirping on a nearby branch, I will know you are singing to me. When a butterfly brushes gently by, I'll know it is you assuring me you are free from pain. When the gentle fragrance of a flower catches my attention, I will know it is you reminding me to appreciate the simple things in life. You are sadly missed along life's way, but you are remembered every day. You are there – no longer sharing our lives but always in our hearts. Daddy, I love you. May you Rest in Peace. – Helena
Cremation Ceremony
A cremation ceremony will be held at 10:00 am on Saturday, 07 January, at the Krematorium Kertha Semadi at the Yasa Sentra Mandala in Mumbul, South Bali.
The Cremation Ceremony will commence with a traditional Upacara Ngaben performed following the Bali-Hindu ritual.
The cremation will end between 12:00 pm and 12:30.