The Royal Purnama Resort, with its Beach Club-style like restaurant, pool- and garden area, located on East Bali's picturesque Purnama Beach – just a short 15 – 20-minute drive from Sanur Beach, offers much-needed relief to those who have been living in lockdown and self-isolation during the continuing Pandemic.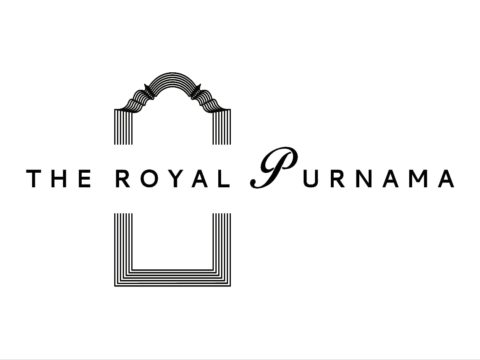 The Standing Stones Restaurant and Beach Lounge
Open to the public daily from 10:00 am until 8:00 pm, The Standing Stones Restaurant and Beach Lounge is the perfect place to safely relax while enjoying fresh sea breezes, excellent food and drink, and a dip in the seaside pool.
Day guests wishing to enjoy a leisurely day of relaxation amidst Standing Stones' breathtaking scenery will be charged a minimum spend of Rp. 150,000 per person upon arrival, and receive a Day Pass Voucher for an equal amount, which in the end will be deducted from the total food and beverage bill for the day.
Day visitors will also enjoy:
Free WiFi.
Use of changing rooms.
Pool access throughout the day.
Freshly laundered beach towel.
Complimentary hand sanitizer.
11 spacious Cabanas situated around the pool and garden area are available on a first-come-first-served basis.
Kindly note that The Royal Purnama is an "adults-only resort" and, together with The Standing Stones Restaurant requires guests must be aged 12 years or above.
Outstanding Food and Drink
A day-long dining menu provides a reasonably-priced array of food and drinks ranging from light snacks, health food options, full-on meals, Mediterranean specialties, vegan cuisine, and several local signature dishes. A fully-stocked bar offers tropical juices, icy-cold beers, cocktails, and a selection of wines.
The Standing Stones Restaurant Menu 
A "2 FOR 1" Happy Hour is in operation each day from 5:00 pm until 6:00 pm.
For reasons of physical distancing, maximum capacity rules are in effect and advance reservations are recommended to avoid disappointment. When moving around The Resort's facilities and pathways, as well as when communicating with other guests and staff visitors are requested to keep a distance of 1,5 meters and to wear the face mask worn when entering the Resort.
Sunsets to Treasure
Exuding a laid-back vibe suitable for sun worshippers during the day, once the sun starts to set Standing Stones Restaurant and Beach Lounge turns into a place of romance with multicolored hues painted across the sky as far as the eye can see.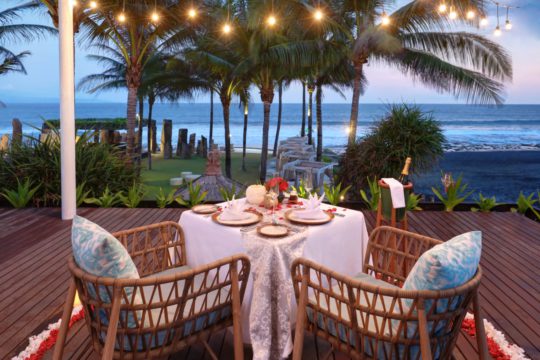 For romantics looking for a safe way to surprise their partner in these challenging Covid-19 times, the open-air private rooftop looking out over the Standing Stones Garden area is one of the best spots in Bali for memorable sun-downing moments. Reservations for a private dinner-for-two to celebrate a special occasion like a birthday or an anniversary on this rooftop should be made at least 24 hours in advance.
Enjoy Life on the Beach in the "New Normal"
The Royal Purnama spares no effort in applying fastidious cleanliness, health, and safety protocols to ensure both staff and guests stay healthy in the "New Normal."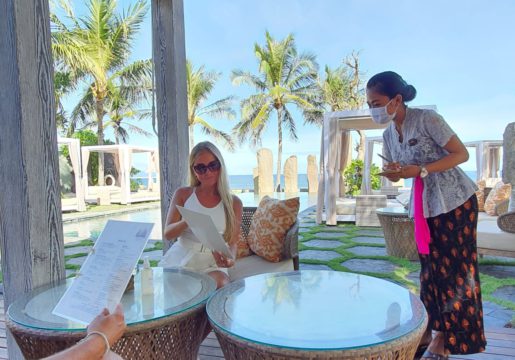 Some of the measures now in effect include:
Arriving guests are required to undergo brief standing disinfections and are thermally scanned.
Staff members are also required to undergo a disinfectant body spray and have their temperature checked upon reporting for work.
Bottles of hand sanitizer are strategically placed in all public areas for guests' use.
Daily resort programs and activities are kept at a minimum and only permitted when social distancing can be safely observed.
A minimum of 1.5-meters separates seating areas in the restaurant, bar, and garden area.
As a shared courtesy guests are expected to wear their face masks when leaving their table, or when communicating with other guests and staff.
Cleaning of all public areas by disinfecting frequent touchpoints are routinely undertaken, covering such areas as bathrooms, railings, and door handles.
The Royal Purnama Resort
Jl. Pantai Purnama (Purnama Beach) – Sukawati
Gianyar, Bali – Indonesia
Telephone ++62-(0)361-8483706 WhatsApp: +62-(0)-878 0058 2000